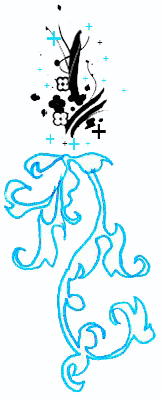 usti studio © 2005
nessun dorma - puccini / turandot / atto III, scena 1
***
Nessun dorma ! ... nessun dorma ! ...tu pure, o principessa, nella tua fredda stanza
guardi le stelle che tremano d'amore e di speranza ! ma il mio mistero è chiuso in me,
il nome mio nessun saprà ! no, no, sulla tua bocca lo diro,
quando la luce splendera ! ed l mio bacio scogliera, il silenzo che ti fa mia !
il nome suo nessun sapra ! e noi dovrem ahimè, morir, morir ! ...
dilegua, o notte! tramontate, stelle ! tramontate stelle ! all alba vincero !
vincero ! vincero !
*** 
No Man Will Sleep No man will sleep!
No man will sleep!
You too, oh Prince,
In your virginal room, watch the stars
Trembling with love and hope!

But my secret lies hidden within me,
No-one shall discover my name!
Oh no, I will reveal it only on your lips
When daylight shines forth!

And my kiss shall break
The silence that makes you mine!

Depart, oh night!
Set, you stars!
Set, you stars!
At dawn I shall win!
I shall win! I shall win!
Giacomo Antonio Domenico Michele Secondo Maria Puccini compositeur italien, né à Lucques, Italie, le 22 décembre, 1858. Plus connu sous le nom de Puccini, il est considéré comme l'un des plus grands compositeurs de la fin du XIXe siècle et du début du XXe siècle.
Puccini est mort à Bruxelles, Belgique le 29 novembre, 1924. nessun dorma / turandot , un classic sublimissime :-)) usti
BIOGRAPHIE / http://membres.lycos.fr/magnier/composit/puccini.html
http://fr.wikipedia.org/wiki/Puccini