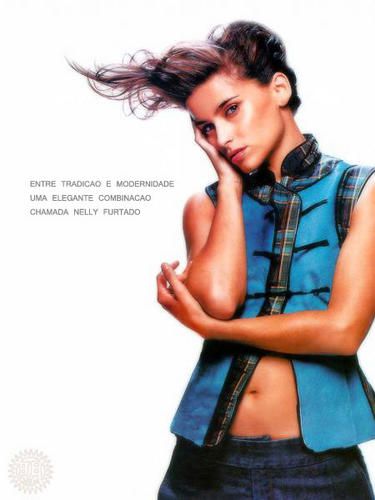 Nelly est une canado-portugaise auteure-compositrice-interprète . Elle a gagné un Grammy Award en février 2002 pour la chanson I'm Like a Bird. Elle a appris à jouer du trombone et du ukulele à l'âge de neuf ans et du synthétiseur à 11 ans. Elle a produit des chansons en anglais, portugais, hindi, et espagnol rien que ca !
l'album "Folklore" montre le véritable visage de Nelly Furtado qui délaisse la pop du premier album "whao nelly" pour des morceaux plus profonds et graves (Explode...) Elle est d'une fraicheur incroyable et sait toujours marier des accords d'hier (cabaquinho : guitare portugaise typique, orgue...) et d'aujourd'hui. Cet album est une véritable perle...

Intitulé "Loose", son prochain opus (2006 ) comportera treize titres choisis parmi quarante nouveautés dans le répertoire de la jeune femme. Les premiers morceaux extraits de l'album seront "Maneater" et "No hay igual". La plupart des titres ont été produits par Timbaland et quelques-uns par Pharrell Williams et Nellee Hooper.
Les clips des premiers singles sont actuellement en tournage. Un remix de "Maneater" par Timbaland en featuring avec Lil'Wayne a déjà vu le jour. Nelly Furtado se dit excitée et impatiente de remonter sur scène, ce qu'elle ne tardera pas à faire puisqu'elle participera à plusieurs festivals estivaux. Une tournée en Europe, notamment en Angleterre, est déjà en projet ainsi qu'une série de concerts aux Etats-Unis et au Canada. Les dates seront connues prochainement.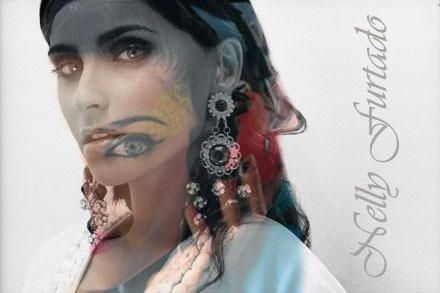 montage: usti
Discographie
2006 : Loose (en préparation pour sortie au printemps)
2003 : Folklore (#38 US, #11 UK, #18 MEX) : plus de 2 millions de copies vendues
2000 : Whoa, Nelly! (#24 US, #2 UK, #8 MEX, #2 CA): plus de 7 millions de copies vendues
17.02.2006 11:02 - New message from Nelly!
Hi everybody! How ya' doing? I know I have stated other dates here before, so now I have zero credibility with you, but my official album release date is May 23rd!!!!!!! The first single is now PROMISCUOUS. There will be another club track out at the same time called "NO HAY IGUAL". I am excited. "Loose" is a fast, fun album. Watch for me on tv.. Tim and I will be performing our song any day now, all of the time....my video shoots for both songs take place next week. Little x is at the helm. Well, I had better go do some sit-ups!!! Ladies and gentlemen, see ya soon. Band is rehearsing, summer is booked solid with festivals and touring in europe and england....north american dates currently being planned for. It's gonna be a fun year!!!!!!!!!!!!!
Love, Nelly
Ps.. Have you seen Brokeback Mountain yet? I went and my friend made fun of me for crying too hard... It's amazing...congratulations to Gustavo Santaolalla for an amazing soundtrack!!!!
LINKS     www.nellyfurtado.com
http://burninthespotlight.com/ fans site