CHRIS CUNNINGHAM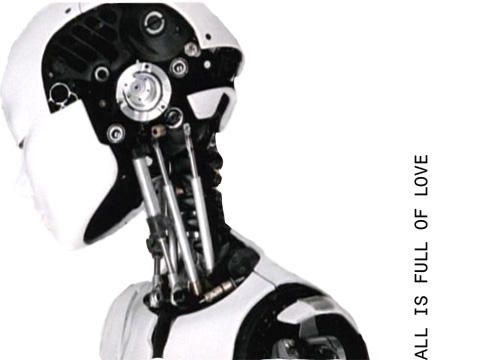 la carrière de vidéaste commence en 1995? il rencontre le groupe de techno expérimentale Autechre et leur propose de réaliser un clip pour eux. 'Second Bad Vibe' passe en boucle sur MTV.

En août 1997, Chris réalise enfin son rêve de collaboration avec Richard D. James (l'homme aux manettes de Aphex Twin) et réalise le clip du single 'Come to Daddy'. Ce petit chef d'œuvre qui doit beaucoup au cinéma fantastique a remporté de nombreuses récompenses dont le grand prix du jury du MCM en 1997, le prix du Meilleur Clip, Meilleure Photographie et Meilleur Montage en 1997 aux CAD Awards organisés par Music Week et deux prix d'argent en 1998 aux D&AD Awards.

Suite au succès de 'Come To Daddy' à la fois en Europe et aux Etats-Unis, Chris travaille avec Portishead en réalisant la vidéo de 'Only You' (Meilleur Clip Dance aux CAD Awards en 1998 et prix d'argent en 1999 aux D&AD Awards) et avec Madonna sur le premier single extrait de l'album 'Ray of Light', 'Frozen'. Il a également été sollicité par Leftfield et Afrika Bambaata ( afrika bambaata donc ll cool j feat jennifer lopez on repris le sample "control myself" qui tourne en ce moment )
 'Come On My Selector' pour le compte de Squarepusher en 1998(clip de l'année aux MVP et CAD Awards et prix d'argent en 1999 aux D&AD Awards). Une seconde fois, il est appelé à mettre en images les cauchemars d'Aphex Twin sur 'Windowlicker', très impressionnante séquelle de 'Come to Daddy' projetant son personnage grimaçant dans un univers graphique proche des vidéos de R'n'B. Réalisé sous le ciel de Los Angeles, il remporte le prix du Meilleur Clip Indépendant aux CAD Awards en 2000 et deux distinctions d'argent aux D&AD Awards. En 1999, Chris met en scène le clip de 'All is Full of Love' de Björk (quatre prix d'argent et un premier prix en or aux D&AD Awards). Il réalise aussi 'Mental Wealth' pour l'agence TBWA GGT Simons Palmer, un spot publicitaire pour la Playstation de Sony (prix d'argent aux D&AD Awards en 2000).

Le succès que connaît Chris Cunningham grâce à ses réalisations fait suite à une carrière accomplie dans le domaine du long-métrage. A seulement 17 ans, il était à la tête de l'équipe en charge des effets spéciaux sur la créature de "Alien 3" (nommé aux Oscars dans la catégorie effets spéciaux). Il a passé ensuite un an à travailler avec Stanley Kubrick sur les effets spéciaux du film mort-né "A.I" (ensuite repris par Spielberg).
Aller au bout de son univers, il s'inspire de ses songes et ses cauchemars, ave une imagination débordante. Un artiste experimental mais qui n'a plus rien a prouver, avec une esthetique radicale, sombre, trash, mais vrai ?
usti aime !
 image: clip bjork "all is full of love" by chris cunningham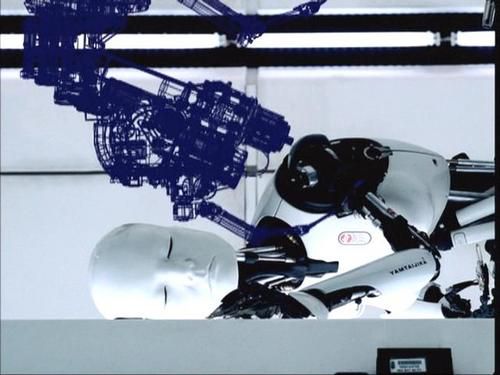 LINKS 
 interview DIRTY : http://www.d-i-r-t-y.com/index2.html?first=http://www.d-i-r-t-y.com/textes/int_cunningham.html
director-file : http://www.director-file.com/cunningham/