Voilà que je me balade sur le net, de page en page à la recherche de nouvelles présentations, afin de découvrir de nouvelles choses à vous montrer, et je tombe sur cette fabuleuse découverte, que je vous laisse admirer de suite: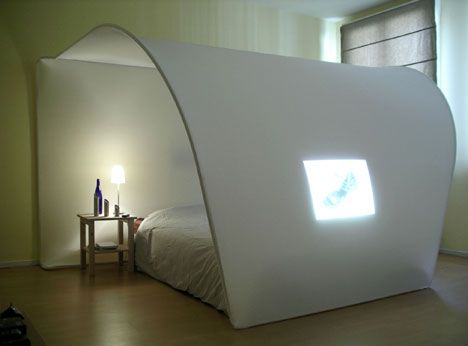 mocoloco.com  all rights reserved all data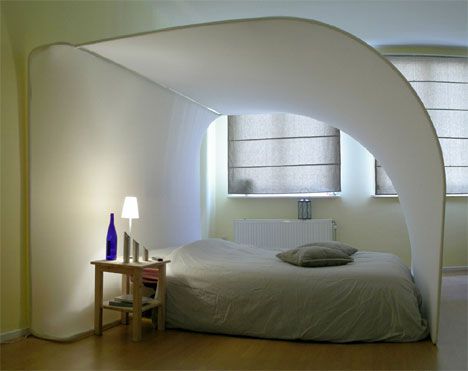 mocoloco.com  all rights reserved all data
Jib sail shaped canopy for beds.
"Céleste is a sky" says Belgian designer Kris Van den Berghe. In fact, you can project images of the sky, day or night, onto the canopy to get the full celestial effect. But it's also surprisingly functional, as it can also be used as a separator to create privacy and as a screen for your projection TV. It's made of a white extensible material that can be dismantled and washed. Celeste was a graduation project at Katholieke Hogeschool Mechelen's school of architecture. See the entire portfolio at vomo.be.
Designer: Kris Van den Berghe
+ vomo.be
c'est tout simplement sublime, et tellement simple, tout ce que j'aime en réalité.