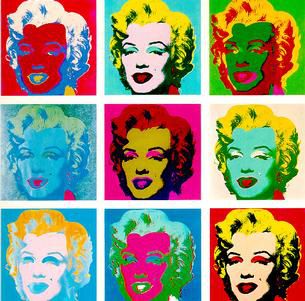 ANDY WARHOL / MARILYN 1967
Andy Warhol transformed contemporary art. Employing mass-production techniques to create works, Warhol challenged preconceived notions about the nature of art and erased traditional distinctions between fine art and popular culture.
The Andy Warhol Museum's permanent collection is comprised of more than 4,000 works of art by Warhol including paintings, drawings, prints, photographs, sculpture, film, videotapes, and an extensive archives that consists of ephemera, records, source material for works of art, and other documents of the artist's life.