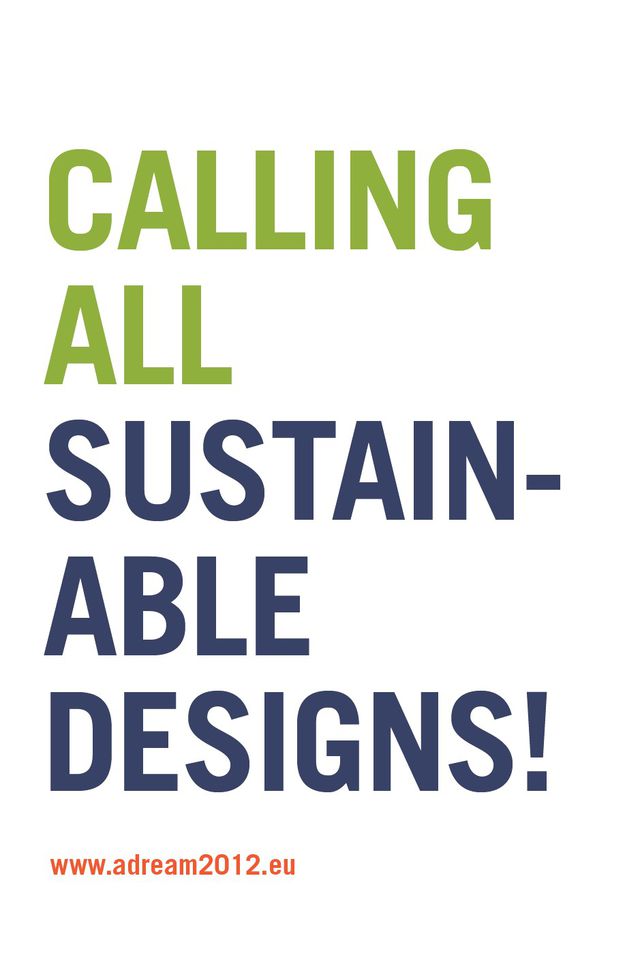 Adream is an European Competition in Architecture and Design realisation in Eco and Agro materials. 2012 is seeing the adream competition being held for the second time.
This competition is open to Students and Professsionals in Architecture and Design fields. In this way, your students could participate in individual or in a group.
The projects can be submitted online until 31 st July 2012
The competition is endowed with 30,000€ of prize money and a 50,000€ budget for developing prototypes.

Severals interests for participants :
- A great financial attractiveness, a prototype grant which help for developing prototypes.
- International visibility, the adream competition results will be on display in a touring exhibition, this time more widely in europe, and will be presented and published in the specialist press and on the internet.
You can visit the website http://www.adream2012.eu for any information about this compettition.
Be creative and enjoy !