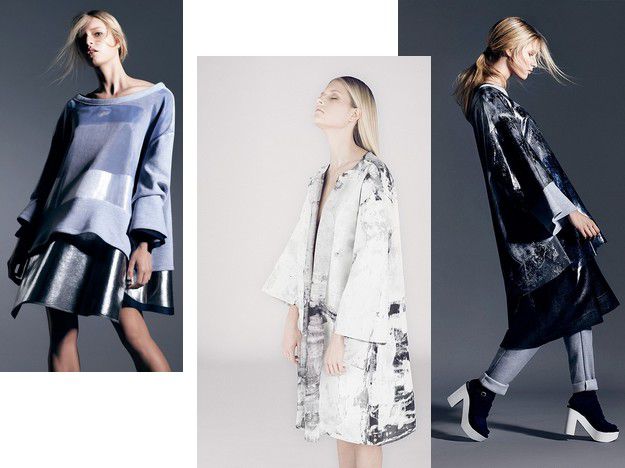 Aina Beck Hussain_fashion design/lookbook
"I get inspired through the process of work working with different mediums,the relationship between me and the material is important. The collection tells a tale of journey through personally developed prints and with emphasis to enhance a sleek minimalistic cut. Its serene and delicate its movement in wear a balance between the rough and the fine.
It is a small capsule collection that I've used personal made fabrics and Textile foil printing. Its been a journey with experimenting with textile foiling and screen printing to get it to its stage of accuracy and being able to develop the sharp sleek minimalistic look that was my aim. It is a very hands on process and I do all the prints myself so its a very personal collection as each piece is handmade. I choose the colors I usually wear, I knew I wanted to make a small capsule collection with much focus on the details and process behind the textile as well as wearability." Aina Beck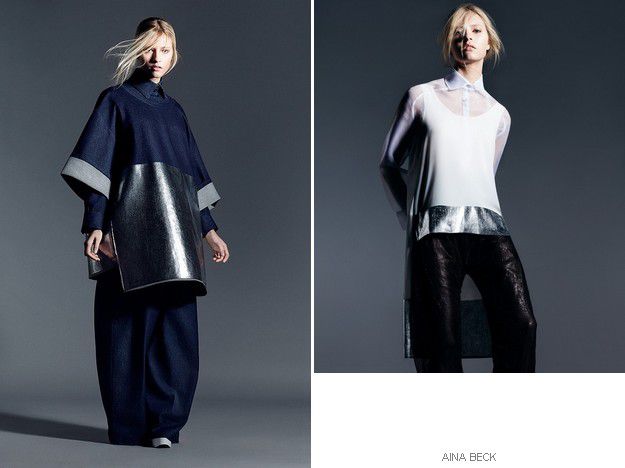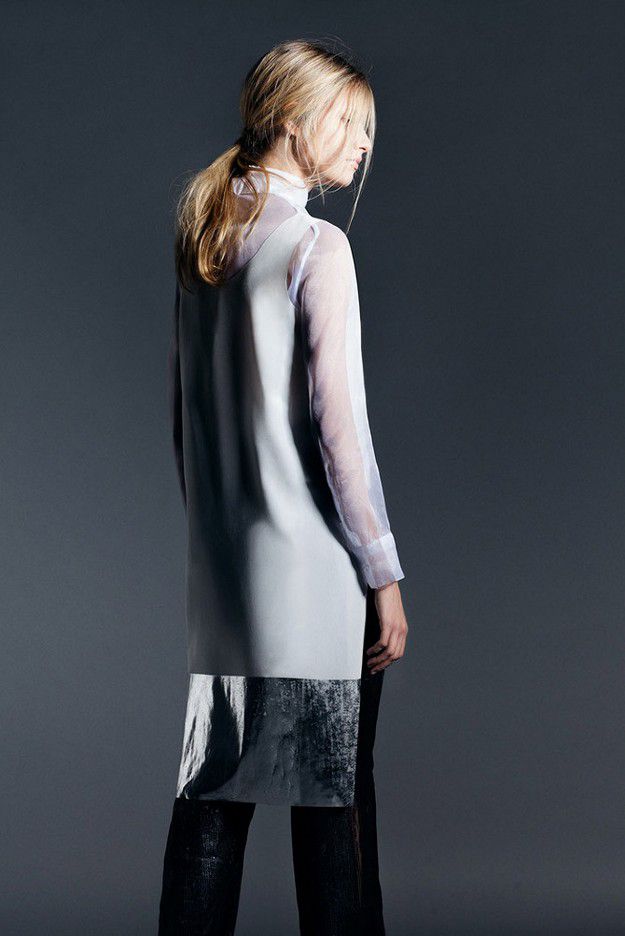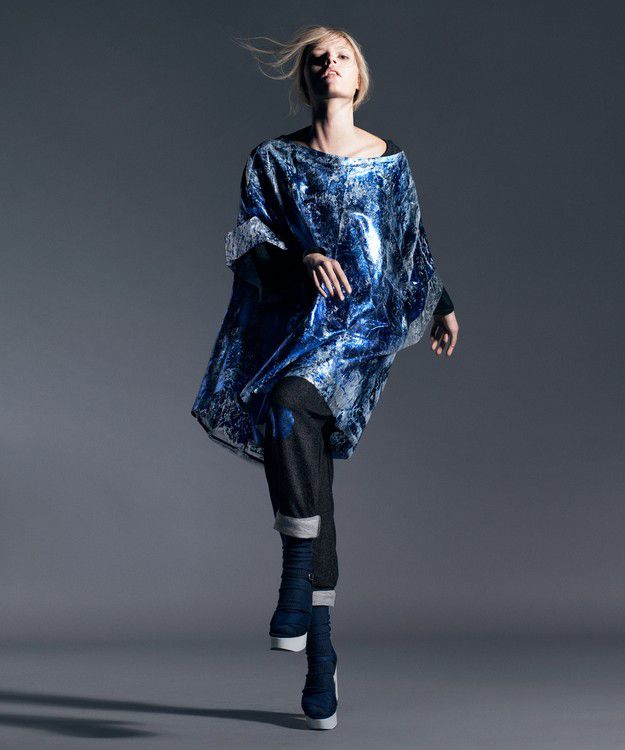 About the designer
- Aina Beck Hussain, Norway born fashion designer from New York.

- SCAD/The University for Creative Careers in 2013.
- M.F.A. Parsons The New School for Design (graduated)

- B.A., University of Central England in Birmingham.

- Chosen by Sarah Burton (creative director of Alexander McQueen) to show her collection at an exhibition at the Metropolitan Museum of Art, in memory of Alexander McQueen.
Here below, some of Aina Beck looks from the s/s collection presented during the MADE Fashion Week that hosted the inaugural runway show for the first graduating class of MFA in Fashion Design and Society at Parsons The New School for Design in New York. Her graduate collection generated strong reviews from leading outlets such as Women's Wear Daily, Vogue.com and BlackBook Magazine.