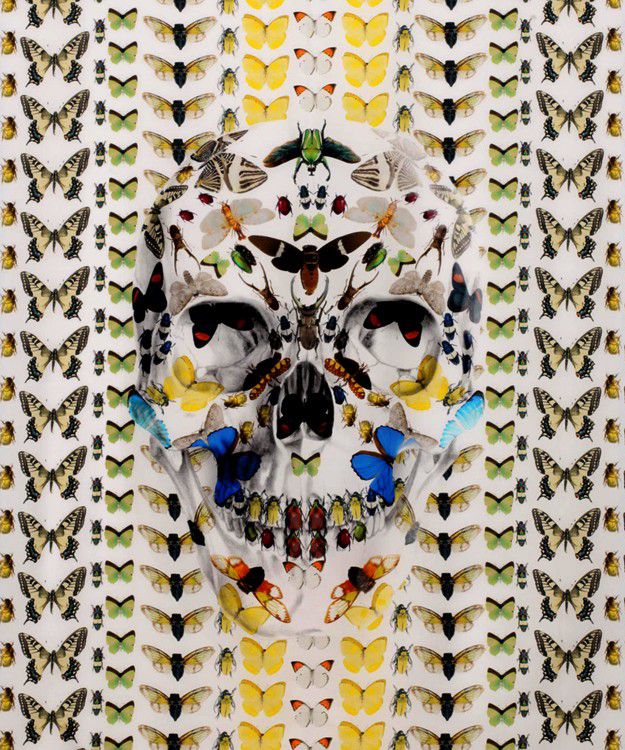 Alexander McQueen & Damien Hirst collaboration.
30 limited edition designs, celebrated in a short film by photographer Sølve Sundsbø.
"The collection offers 30 unique designs exclusively available from Alexander McQueen boutiques and online at alexandermcqueen.com. The partnership seamlessly plays on the shared aesthetic vision of Hirst and McQueen, in which an interest in symmetrical design is combined with strong references to the natural world. Each artwork is adapted from Hirst's Entomology series; butterflies, bugs, spiders and other insects have been worked into each scarf design to form kaleidoscopic geometric shapes, laid out to create the signature McQueen skull motif." alexandermcqueen.com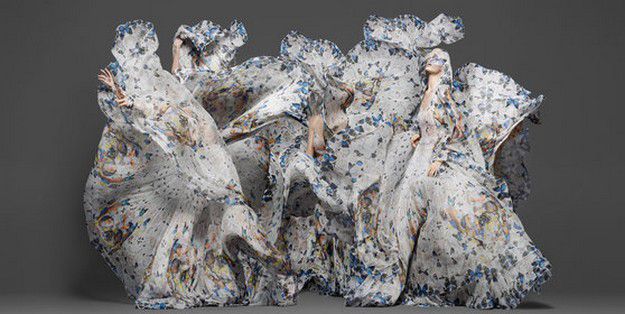 picture n°1: "The Forgiveness skull butterfly grid scarf " (100% Silk)
picture n°2, from the Video directed by the photographer Sølve Sundsbø.