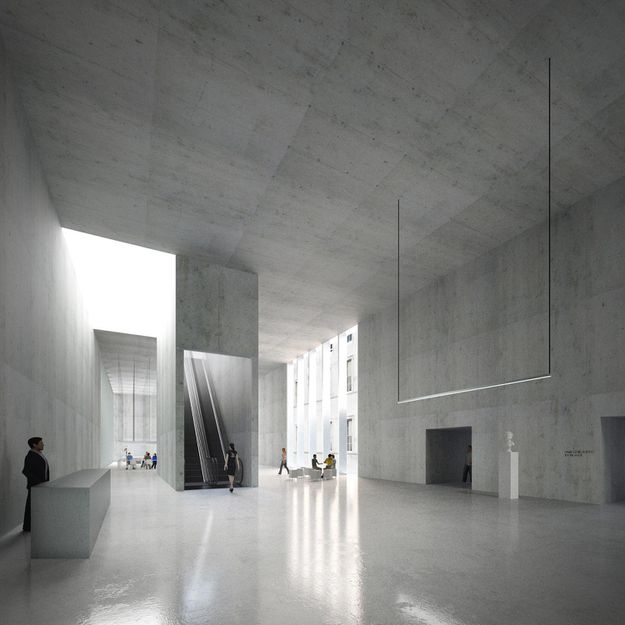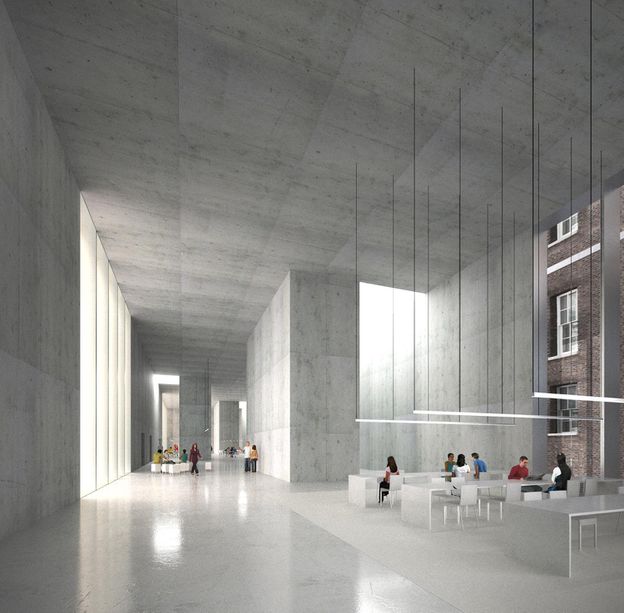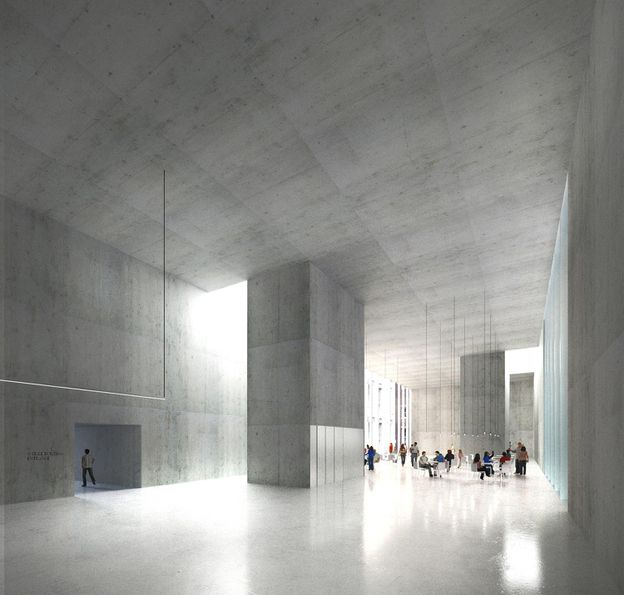 The Strand Quadrangle: King's College London Architectural Competition :
King's College London is seeking to appoint an architect for a 20 000 000 GBP project to design and redevelop the Quadrangle (Quad) site at the College's Strand Campus, overlooking the Thames in London WC2. This historic and vibrant Campus provides teaching and social facilities for some 9 000 students and 1 500 staff. Academic activities range from law to biomedical engineering, from war studies to film and cultural studies, and include King's China, India and Brazil global institutes. The Quad is at the centre of this campus, and the College is seeking an architect to create a dynamic new space there, including the buildings below and the immediate surroundings, as a crucial part of King's plans to provide high-quality facilities and to nurture its connections with the surrounding area.
Winner : Hall McKnight
Finalist : Barozzi Veiga Architects / Estudio Carme Pinós & Soto-Lay Architects / Eric Parry Architects / Henley Halebrown Rorrison / Zaha Hadid Architects
Here the proposal of finalist Barozzi veiga architects, that i love a lot.
ESTUDIO BAROZZI VEIGA Team
Fabrizio Barozzi & Alberto Veiga with Cecilia Rodriguez, Arnau Sastre and Hyekwang Shin.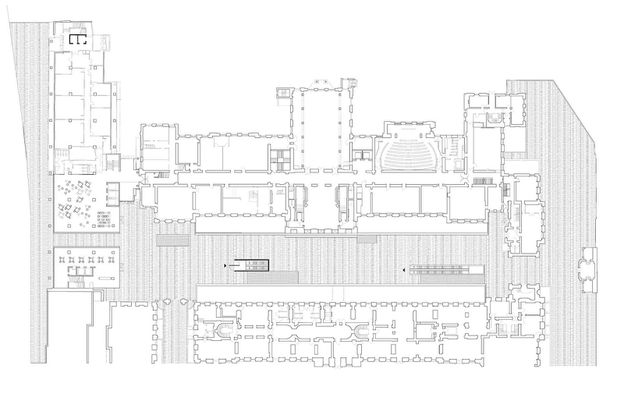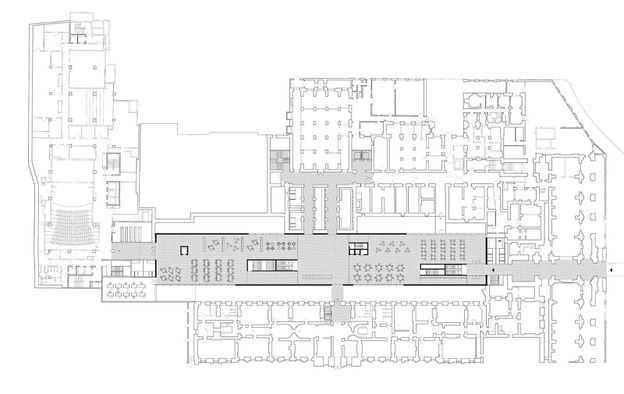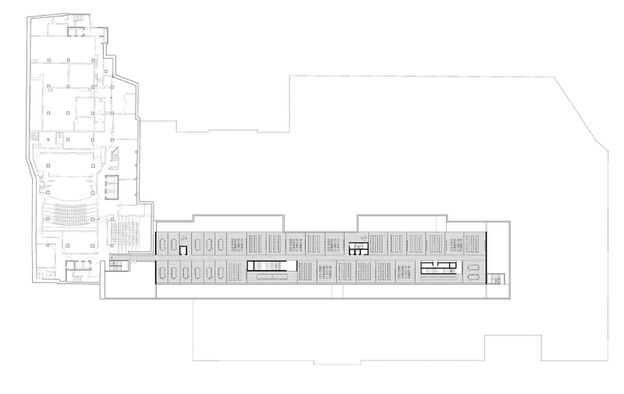 Project: The Strand Quadrangle King's College London
Location : London, United Kingdom
Client : King's College London
Competition : May 10 _ September 04 2012
Area : 3575 m2
Cost : £ 20.000.000 Total
Result : Finalist
Type : Internacional Competition