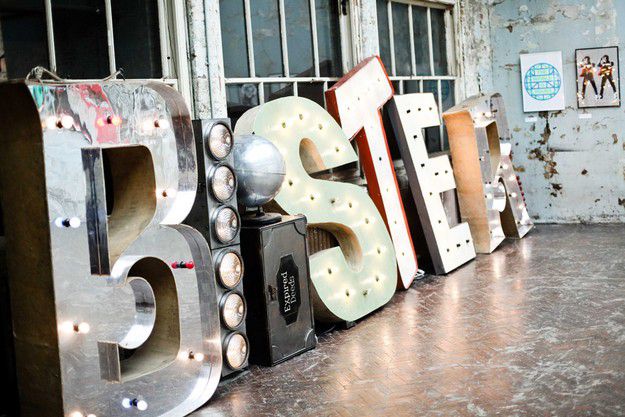 Print Club London is starting to prepare for their annual screen printed poster show - Blisters! This year it's "Blisters: The Sound Sessions". They are now open for submissions and want to get the word out there to any illustrators/aspiring artist who wants to take part. Following the success of the Blisters Blackout exhibition last year and the Secret Blisters and Blisters On My Fingers of previous years, London-based screenprinting studionwill open its doors on the 12th, 13th and 14th of September 2014 for its fifth annual screenprinted exhibition.
Blisters: The sounds sessions / The submission rules :
1.   Submit a poster in your own style inspired by your favourite band/song/musician/tour/gig.
2.   The catch is, you cannot use the name of the band, song or musician! Use of other text is allowed, of course, but this should stand alone as an image/scene or typography
Submissions must be sent as a low-res .jpeg file to postershow@printclublondon.com and the official deadline is 1st March 2014. This can be discussed if you need more time.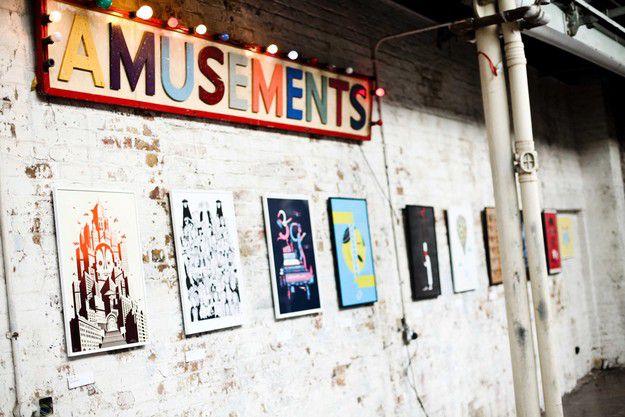 There will be 40 exhibiting artists, each with a 40 edition and signed screenprints selling for £40 a pop! The idea is that whether you are just out of college, up and coming or a well-known artist, everyone is on the same level platform and the prints speak for themselves. PrintClubLondon aim is to take affordable art prints to a wider demographic, encouraging buyers to invest in original artwork
Artists who have taken part in our Blisters shows before include: Ben Eine, Jamie Reid, Mr Bingo, Stevie Gee, Pure Evil, Peter Stitson, Luke Insect, Anthony Burrill, Cept, Serge Seidlitz, Jon Burgerman, Kate Moross, Ryan Todd, James Joyce, Luke Whittaker, Atelier Mille Deux, Clifford Richards, Run Don't Walk, Heiko, Gary Taxali, Mike Perry, RYCA and many, many more!

+ info http://printclublondon.com /
+ picture from last exhibition / courtesy of Printclublondon