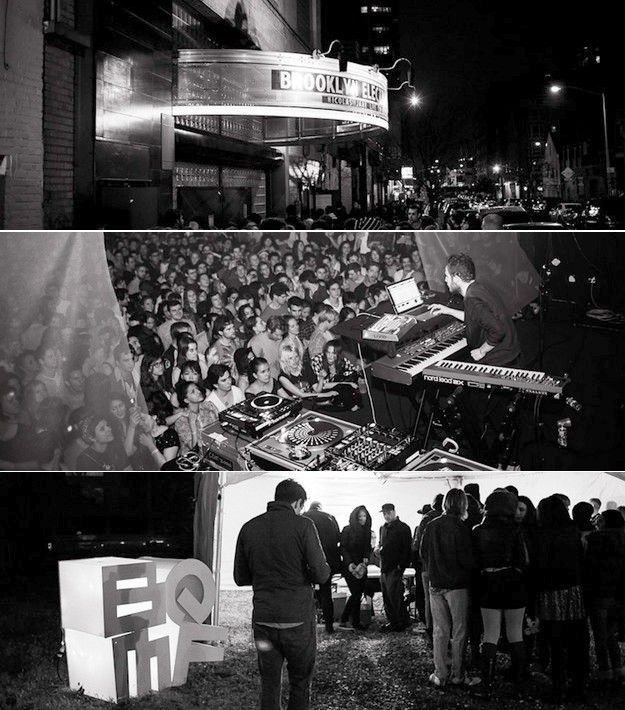 The 6th Annual Brooklyn Electronic Music Festival is a multi-night, multi-venue takeover on North 6th Street and the surrounding blocks in the heart of Williamsburg on November 8th, 9th and 10th.
Since its inception in 2008, BEMF has established itself as Brooklyn's most influential genre bending musical event by bringing together fans from across the US to celebrate this city's electronic musical landscape proudly featuring both emerging and established artists from the Boroughs and beyond sharing the same stage. Produced by the always progressive MeanRed, BEMF is rapidly becoming an NYC mainstay as a homegrown festival with an International audience. 
© Brooklyn Electronic Music Festival 2013  / http://brooklynemf.com
You can check out the breakdown of shows and stages here.
Artists list : Skream, MK, Oneman, Curses, Route 94, Sgt. Pokes, Lunice, Rockie Fresh, Evian Christ, The Blessings, S-Type, John,, Digweed, Naveen G, Mario Basanov, Nicolas Matar, Letherette, Sliink, Nadus, DJ Reck, Ezrakh, DJ Slow, Erika, BMG, Carlos,, Souffront , Patrick Russell, Mike Servito, Outer Space, Bryan Kasenic, Actress , Mathias Kaden, Steve Rachmad, Kasper Bjørke, Justin Miller, The Magician, Manik, Paul Raffaele, Tensnake, Andre Bratten, JDH, Oneohtrix Point Never, Thug, Entrancer, David Kanaga, Pete Tong, Nadastrom, Sinden, Salva, Doorly, Todd Terje, DJ Spun, Vin Sol, Kastle, Different Sleep, Beto Cravioto, XXXY, Lotic, Lamin Fonfana, Max McFerren, Blacky II, Kaytranada, Jerome LOL, Groundislava, Jubilee, Star, Slinger, Teki Latex, Distal, Clicks and Whistles…