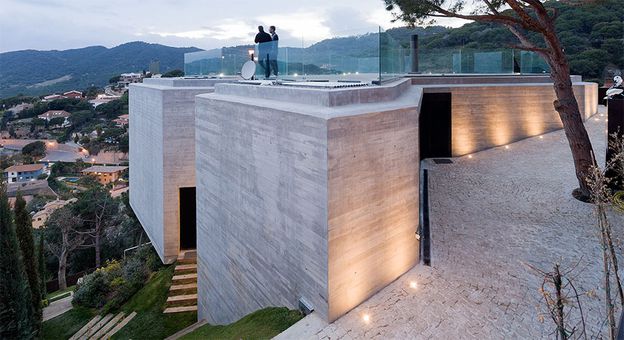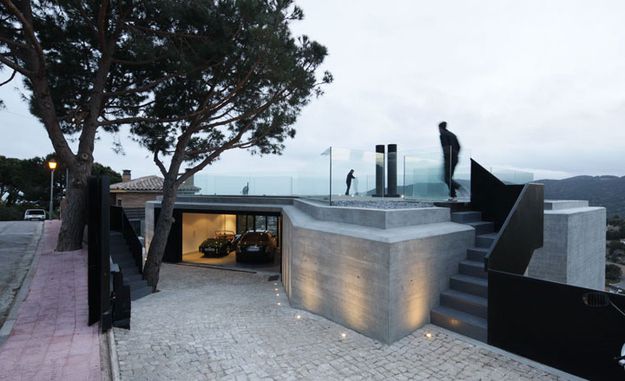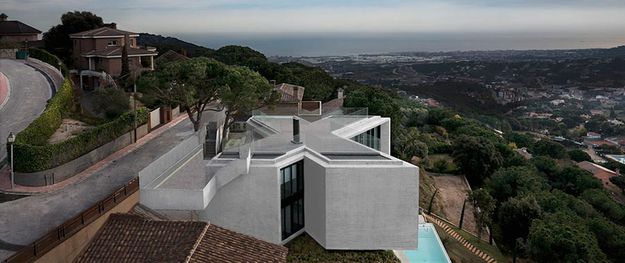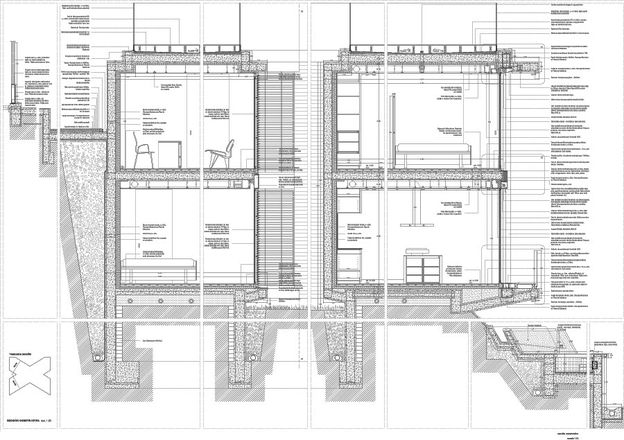 X House, Cabrils, Barcelona, Spain
Architects : Cadaval & Sola-Morales

TOPCRET constructions.
Building Engineering: Joaquin Pelaez.
Collaborators : Bruno Pereira, Pamela Diaz De Leon, Daniela Tramontozzi, Manuel Tojal.
Photos: Santiago Garces, Sandra Pereznieto, Iwan Baan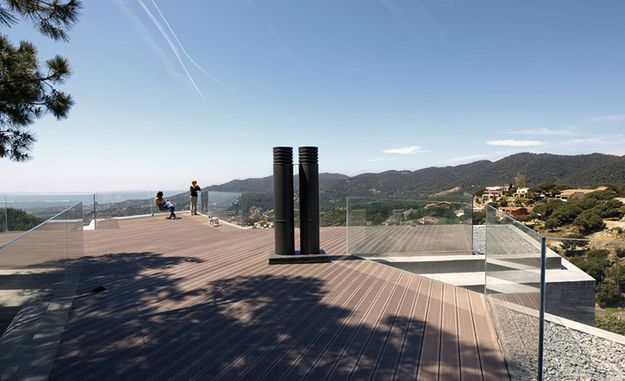 "The X House project aims to solve by the definition of a system, language, or even through a unique form, a number of inquiries that rise up when we read the specific given site: how to protect and give protagonism to an impressive pine, that is located on the top of the site, and that makes access and approximation to the house extremely complex from the street; how to avoid deciding between the views to the sea and those to the mountains, and allow both visions in opposite directions; how to neutralize through form the presence of the contiguous constructions, to build up a fake isolation that denies the neighbours; how to double the main views, permitting quality frontal views from the front and the rear of the house; how to resolve so many a priories with a simple movement that answers to all of the previous aims without prioritizing nor explicitly formulating a response to any of them. The form, a unique form, is the result of a long process of search of individual answers to each of those challenges; thus, the form is not an a priori, but an effort to give a unitary response that satisfies each of the questions rose up in the design process.

The X House is also a constructive exploration: a technique regularly used for the infrastructural construction such as bridges and tunnels, is here developed to meet the architectural scale, aiming to incorporate efficiency, and reduction of costs to the construction. The use of a mixed technique based on the application of a high-density concrete allows projecting the material at a high pressure to a single-sided formwork, and to acquire high structural resistance in extremely short periods of time. Thus, it is possible to project continuous 6m high walls without the need to use a two-sided formwork (which would be the regular construction procedure). The house is therefore a living expression of the specific technique, and accumulates in its skin the diverse and continuous knowledge acquired within the process of construction."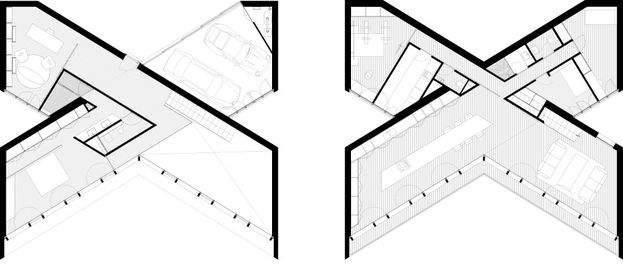 A very interesting project at any point of view, and that reminds us this wonderful project of the architect Eduardo Souto De Moura in Ponte de Lima "the 2 houses"  and recalling that the technical challenge is part of architectural research.