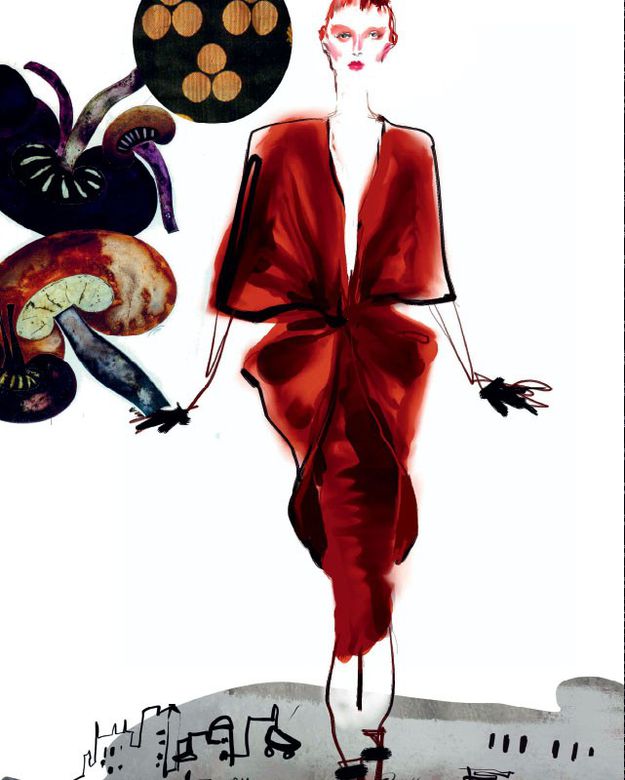 Christian Lacroix - illustrations 
in TANK magazine "the tech-sense issue" 
Telle est la vision de Monsieur Christian Lacroix sur les dernières collections automne hiver, proposés par les différentes grandes maisons de la mode. Des dessins mêlant la technique du dessin et du collage et dans lesquels on retrouve le trait de l'artiste. Ces illustrations fonctionnent comme un rappel visuel des collections à travers le regard de  Monsieur Lacroix.  Voilà une magnifique idée du magazine TANK.
This is the vision of Monsieur Christian Lacroix on the latest autumn winter collections, proposed by the  major fashion houses. The sketches combines the technique of collage and drawing and in which we find the line of the artist. These illustrations works as a visual reminder of collections through the eyes of Mr. Lacroix. This is a wonderful idea of ​​TANK magazine.