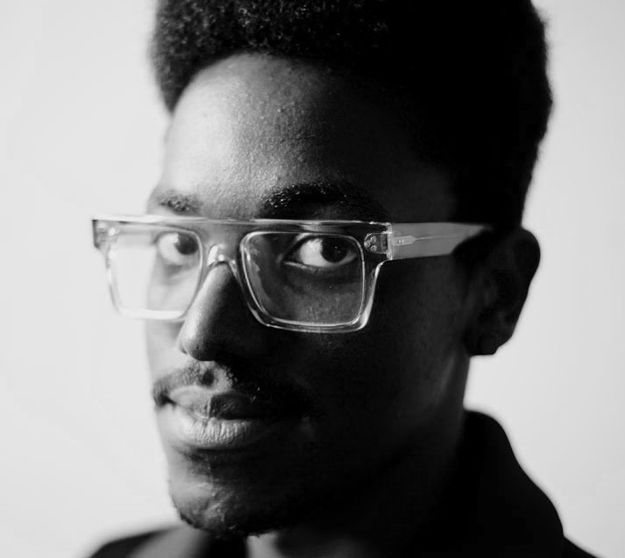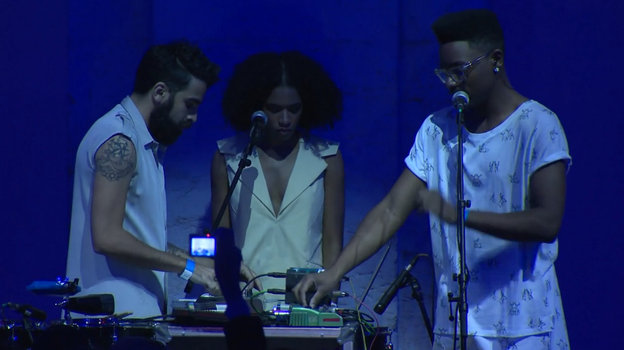 ---
The portuguese prince of Bel Air Alex D'Alva Teixeira is the greatest figure of D'Alva band with his friend Ben Monteiro. Their batequebate LP is a tasty cocktail of pop melodies with electronic sounds, an unexpected good time of portuguese contemporary pop music. This is pop without pretensions just to have a good time. "They have not invented anything new, only worked with the seriousness it deserves the songs, and enjoying himself a lot during the process, to reach a totally uncompromising but honest, and at least eclectic result, hoping that their songs are heard for who they are, and not under any kind of filter or prejudice." We discovered this refreshing band acting during Luis Carvalho spring summer 15 runway show at ModaLisboa "legacy" last edition.  Dalva are Alex D'alva Teixeira and Ben Monteiro bringing us very good vives for spring summer 2015.  Listen the complete album here or download it here for free.  More info about the band via the official pages as usual here below. Enjoy and stay tuned for more very soon.
https://soundcloud.com/somosdalva
https://www.facebook.com/somosdalva
#dalva #somosdalva #batequebate #modalisboa #lisboafashionweek #luiscarvalho
PT/ "O que começou com e como Alex D'Alva Teixeira e viu nascer o E.P. "Não é um projecto" produzido por Ben Monteiro tornou-se em algo maior. A colaboração dos dois artistas que inicialmente daria fruto a um longa duração em nome próprio, tornou-se um reflexo da relação que partilham e rapidamente isso se fez sentir não só na produção mas na escrita das canções que agora compõem #batequebate e sentiram necessidade de as albergar sob o nome colectivo "D'ΛLVΛ". A década que os separa quanto à idade é atravessada pelo fio condutor do gosto inquestionável por música Pop, e no seu extremo o Punk Rock e Hardcore e tudo pelo meio. Dos últimos transportam o espírito D.Y.I. e a atitude irreverente face a um formato tão precioso quão meio que mal reputado e representado no universo da música portuguesa.Muito Michael Jackson, muito Prince e Spice Girls, Q.B. de Madonna e Glória Estefan, formam a base das referências Pop do duo na composição, neste disco que por muito cliché que soe é de facto uma viagem desde os anos 80, pelos 90 até aos dias de hoje. #batequebate vive da mescla de referências, de ritmos, de texturas, de samples, de géneros e acima de tudo de culturas, entre si Alex D'Alva Teixeira nascido em Angola e Ben Monteiro em Portugal, partilham mães Cariocas e pais Africanos (São Tomé e Cabo Verde respectivamente) tendo em comum o universo multicultural da grande Lisboa. Seria de facto impossível esperar outro resultado! A Pop que os D'ΛLVΛ oferecem tem sido apelidada de "fresca", sendo que os mesmos não sentem ter inventado nada de novo, apenas trabalhado com a seriedade que as canções merecem, e divertindo-se bastante durante o processo, para chegar a um resultado totalmente descomprometido mas honesto, e no mínimo eclético, esperando que as suas canções sejam ouvidas pelo que são, e não sob qualquer tipo de filtro ou preconceito, pois foi assim que foram criadas: "livres leves e soltas".
---