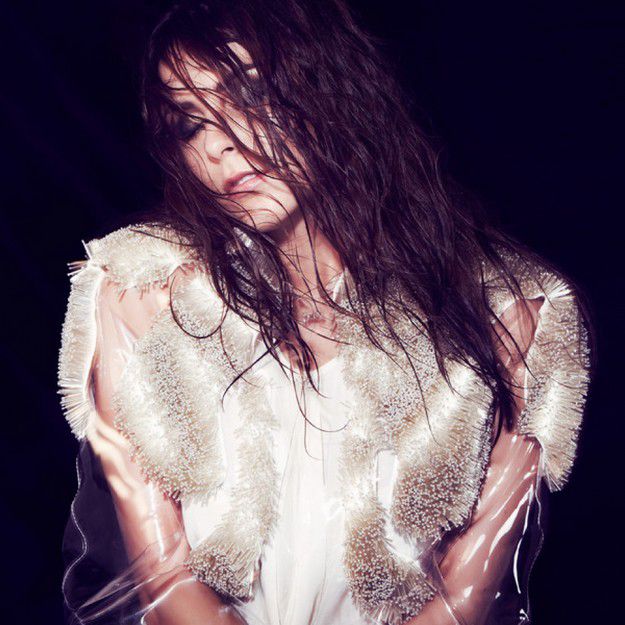 "After creating an enormous local buzz, passionate fanbase and an air of mystery in her short career, twenty-two year old singer / songwriter Owl Eyes (aka Brooke Addamo) continues the intrigue and delivers her first full-length project; 'Nightswim'. A remarkably deep, ultra-modern, vibrant collection, 'Nightswim' not only showcases Brooke's signature pop sensibilities and sublime taste, it firmly establishes her as one of music's brightest and most innovative songwriters. With three successful EPs (2010's 'Faces', 2011's 'Raiders', 2012's 'Crystalised'), years of relentless touring and multiple triple j Hottest 100 appearances under her belt, 'Nightswim' has been a long time coming. It was definitely worth the wait." Find also a very special cover video of Daft Punk's "Something About Us" ahead of her upcoming debut SXSW appearances in March and international touring duties as the featured vocalist with Flight Facilities. Owl Eyes - Something About Us (Daft Punk Cover) Official Video HERE
Owl Eyes Nightswim EP Tracklist:
EP produced by Jan Skubiszewski for Way Of The Eagle (C) 2013 Illusive / Wunderkind.

01. Nightswim
02. Closure
03. Diamonds In Her Eyes
04. Hurricane
05. Open Up
06. Saltwater
07. Closure (Giraffage Remix)
08. Hurricane (Cassian Remix)
---
www.owleyes.com.au + www.facebook.com/ThisIsOwlEyes
---
At the end of 2013, Owl Eyes released Nightmixes, a collection of tracks from her debut album Nightswim remixed by some of the world's most emerging electronic talent including The Aston Shuffle, Motez, Cassian, Giraffage and Goldroom. Some remixes here below : golden lies ( the aston shuffle), open up (motez remix), hurricane ( cassian remix), closure (giraffage remix) & jewels & sapphires (goldroom remix)