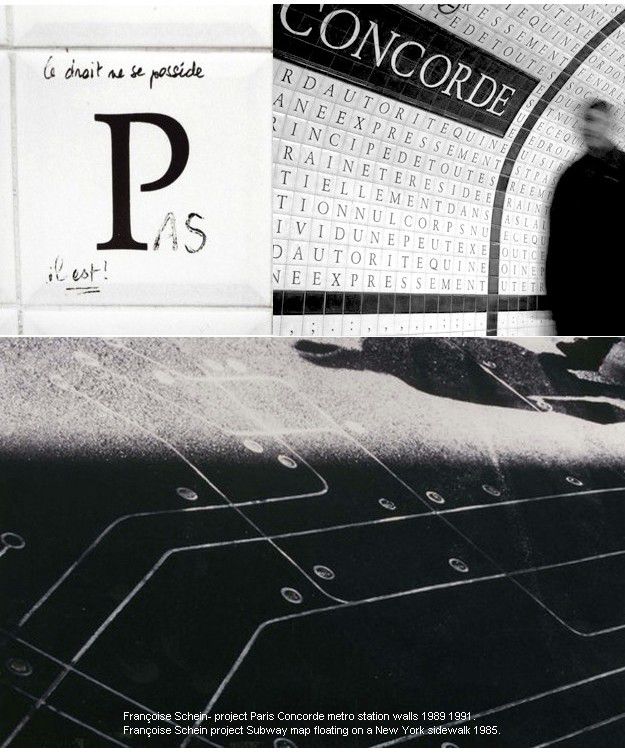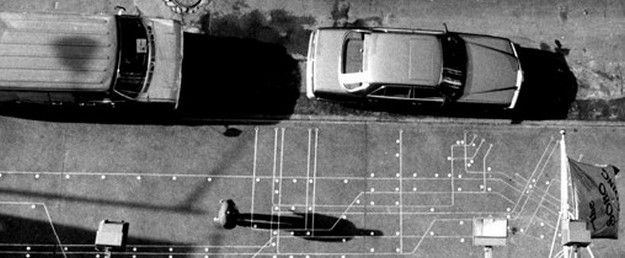 EN// The work of Françoise Schein, artist, architect and urban planner, is graphic and monumental at the same time. Since 1989, she entered the human rights on the walls of cities, in subway stations, in the walls of disadvantaged neighborhoods, places or facades of cultural centers, from old Europe to the New World. Cartographer, his work plays with the boundaries and countries, and confronts people with their history.
This first retrospective exhibition at CIVA restores the genesis of a bipolar work, focusing on a géopoésie world – with real and imaginary maps - and with texts to reaffirm the essential character and founder for democracy. Its offers a great panoramic view of urban size and participatory projects of Françoise Schein, but also more personal works, sculptures, plans, drawings and texts that have guided and inspired the work of the artist. For the occasion, the CIVA and Mardaga co-publish a book recounting nearly 30 years of artistic and civic practices.
The exhibition will open to public in February 2014 at CIVA in Brussel_Belgium.
FR// L'œuvre de Françoise Schein, artiste, architecte et urbaniste, est graphique et monumentale à la fois. Depuis 1989, elle inscrit les droits humains sur les parois des cités : voûtes de stations de métro, murs de quartiers défavorisés, places ou façades de centres culturels, de la vieille Europe au Nouveau Monde en passant par le Moyen-Orient.

Cartographe, son travail joue avec les frontières et les pays, et ancre les peuples dans leur histoire. Son travail est aussi écriture : textes des chartes de droits mis à distance, noms de lieux sur les cartes, comme repères indispensables pour le voyageur- lecteur, et aphorismes dispersés en une respiration poétique.
Françoise Schein associe directement les habitants à la production de ses œuvres, intégrant ainsi ses postulats philosophiques et humanistes à sa démarche artistique. En contrepoint, elle développe dans son laboratoire personnel des créations sous forme de dessins et de sculptures, qui parfois servent de matrice à ses grandes inscriptions dans l'espace urbain.
Cette première exposition rétrospective présentée au CIVA restitue la genèse d'un travail bipolaire, centré d'une part sur une  géopoésie du monde - cartographies réelles et imaginaires –, et d'autre part sur les textes des droits dont elle réaffirme le caractère essentiel et fondateur pour la démocratie. Elle offre une vision panoramique grand format des projets urbains et participatifs de Françoise Schein, mais aussi des œuvres plus personnelles, des sculptures, plans et dessins réalisés parallèlement, des textes qui l'ont guidée et inspirée.
A cette occasion, le CIVA et Mardaga co-éditent un ouvrage retraçant près de 30 années de pratiques artistiques et citoyennes.

Françoise Schein sera également en résidence au CIVA durant la durée de l'exposition. Elle y animera notamment un atelier participatif de création et d'enseignement des droits fondamentaux destiné aux écoles et au public. Cet atelier se fait en liaison avec quelques écoles du quartier et a pour but de créer un panneau d'art public sur le thème des droits fondamentaux dans la lignée de ceux que l'association Inscrire et Françoise Schein ont déjà réalisé dans plus de 30 villes en Europe et au Brésil. L'exposition ouvrira ses portes au public en Février 2014 au CIVA à Bruxelles.
Nl// Het werk van Françoise Schein, kunstenares, architecte en stedenbouwkundige, is tegelijk grafisch en monumentaal van aard. Sinds 1989 'afficheert' ze de mensenrechten op de muren van steden in het oude Europa, de Nieuwe Wereld en het Midden-Oosten: in metrostations in Parijs (Concorde) en Brussel (Sint-Gillis), in favela's van Rio de Janeiro en andere Zuid-Amerikaanse steden, op pleinen en façades van culturele centra zoals de mediatheek van Les Mureaux bij Parijs, enz. Als cartografe speelt ze met grenzen en landen en verankert ze volkeren in hun geschiedenis. Haar werken komen tot stand met de directe medewerking van de bewoners van het betrokken gebied. Daarin is ze uniek en behoort ze zowel tot de wereld van kunst en architectuur als tot die van de filosofie en de mensenrechten. Haar werken zijn ook een vorm van schrijven: goed leesbare teksten van mensenrechtenverklaringen, plaatsnamen op kaarten die de reiziger-lezer wegwijs moeten maken, en luchtig verspreide, poëzie ademende aforismen.
Met de eerste retrospectieve van haar werk biedt het CIVA inzicht in het ontstaan van een oeuvre dat enerzijds gericht is op geopoëzie – echte en denkbeeldige kaarten – en anderzijds op de teksten van mensenrechtenverklaringen, het fundament van elke democratie. De tentoonstelling biedt een grootschalig overzicht van de stadsprojecten die ze samen met anderen uitwerkte, en richt tegelijk de schijnwerpers op persoonlijker werk, op onderling gerelateerde beelden, plannen en tekeningen en op de teksten die haar hebben geïnspireerd. Bij deze gelegenheid verzorgen het CIVA en Mardaga samen de uitgave van een boek dat dertig jaar artistieke en maatschappelijke activiteit op de voet volgt.
Zolang de tentoonstelling loopt, is Françoise Schein in residentie in het CIVA.
In samenwerking met enkele scholen uit de onmiddellijke omgeving leidt ze er een workshop over artistiek werk en mensenrechten waaraan leerlingen en het grote publiek actief kunnen deelnemen. De workshop moet het ontstaan geven aan een kunstpaneel voor de openbare ruimte dat in de lijn ligt van wat de vereniging Inscrire en Françoise Schein al in meer dan dertig steden in Europa en Brazilië hebben gedaan.

CIVA / Centre International pour la Ville l'Architecture et le Paysage
Rue de l'Ermitage 55 Kluistraat - Bruxelles 1050 Brussel_Belgium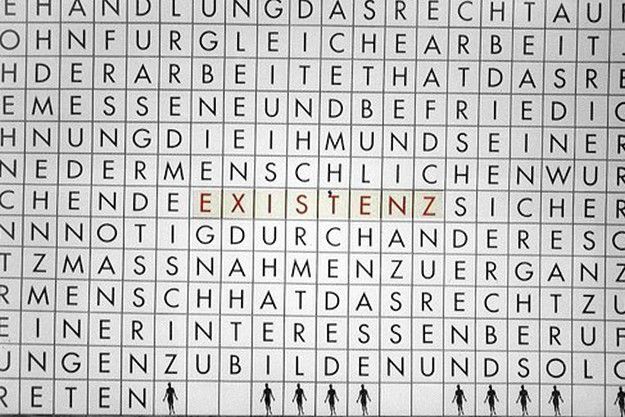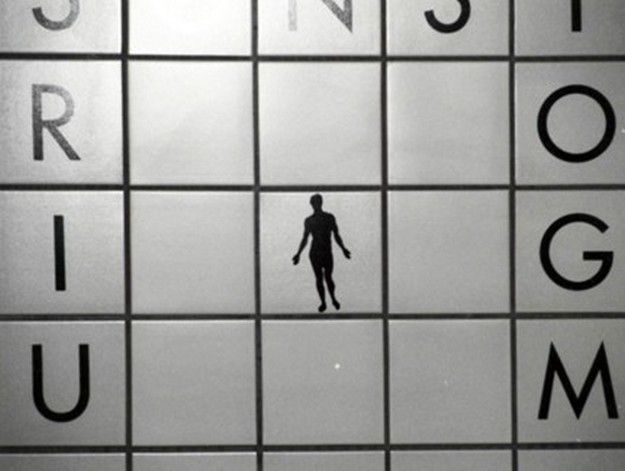 Pictures/projects In order of appearance © FrançoiseSchein.com :
Françoise Schein- project Paris Concorde metro station walls 1989 1991.
Françoise Schein project Subway map floating on a New York sidewalk 1985.
Françoise Schein project - Westhafen station Berlin 2000  for refugees and deported people.