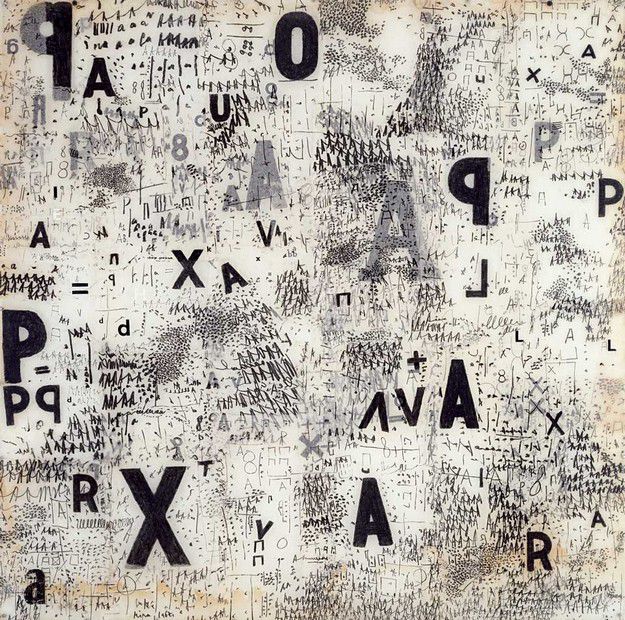 The Serralves Museum of Contemporary Art presents the first major retrospective of the work of Mira Schendel (1919-1988), one of the most important and prolific Latin American artists. Alongside her contemporaries Lygia Clark and Helio Oiticica, Schendel reinvented the language of European Modernism in Brazil. Almost unknown to the general public in Portugal, her work constitutes a major source of interest and inspiration for new generations of Portuguese artists.
Organized by the Tate Modern, London, and the Pinacoteca do Estado de São Paulo, in association with the Serralves Museum of Contemporary Art, this exhibition will bring together over 300 paintings, drawings and sculptures from across her entire career, many of which have never been exhibited before. Highlights include Droguinhas (Little Nothings) 1965-6, soft sculptures of knotted rice paper in the form of malleable nets, and Graphic Objects 1967-8, a group of works that explore language and poetry, which were first shown at the 1968 Venice Biennale. Other important works in the exhibition are Schendel's early abstract paintings; the installations Still Waves of Probability 1969 and Variants 1977. The exhibition also includes Schendel's final complete series of works, abstract paintings entitled Sarrafos 1987, that address the body, space and environment of the spectator. © serralves.pt
---
Mira Schendel Exhibition from 01 March 2014 to 24 June 2014, + www.serralves.pt / Curators: Tanya Barson and Taisa Palhares / Exhibition organised by Tate Modern and the Pinacoteca do Estado de São Paulo in association with the Fundação de Serralves - Museu de Arte Contemporânea, Porto, Portugal / image: Mira Schendel graphic object 1967 Coleccion Patricia Phelps de Cisneros © mira schendel estate.

---
PT// O Museu de Arte Contemporânea de Serralves apresenta a primeira grande retrospetiva da obra de Mira Schendel (1919-1988), uma das mais importantes e prolíficas artistas latino-americanas. Juntamente com Lygia Clark e Hélio Oiticica, seus contemporâneos, Schendel reinventou a linguagem do modernismo europeu no Brasil. Quase desconhecido do grande público em Portugal, o seu trabalho constitui uma importante fonte de interesse e inspiração para as novas gerações de artistas portugueses.
Organizada pela Tate Modern, de Londres, e a Pinacoteca do Estado de São Paulo em associação com o Museu de Arte Contemporânea de Serralves, a exposição integrará mais de 300 trabalhos, entre pinturas, esculturas e desenhos representativos de toda a carreira de Schendel, muitos dos quais nunca antes mostrados. De entre eles destacam-se Droguinhas (1965-56), esculturas moles de papel de arroz entrançado sob a forma de redes maleáveis, e Graphic Objects (1967-68), um grupo de obras, pela primeira vez mostradas na Bienal de Veneza, que exploram a linguagem e a poesia. Serão exibidas também algumas das suas primeiras pinturas abstratas; as instalações Still Waves of Probability (1969) e Variants (1977); e a totalidade dos Sarrafos (1987), a derradeira série da artista composta por construções monocromáticas que interpelam o corpo, o espaço e o meio envolvente do espectador. © Serralves.pt