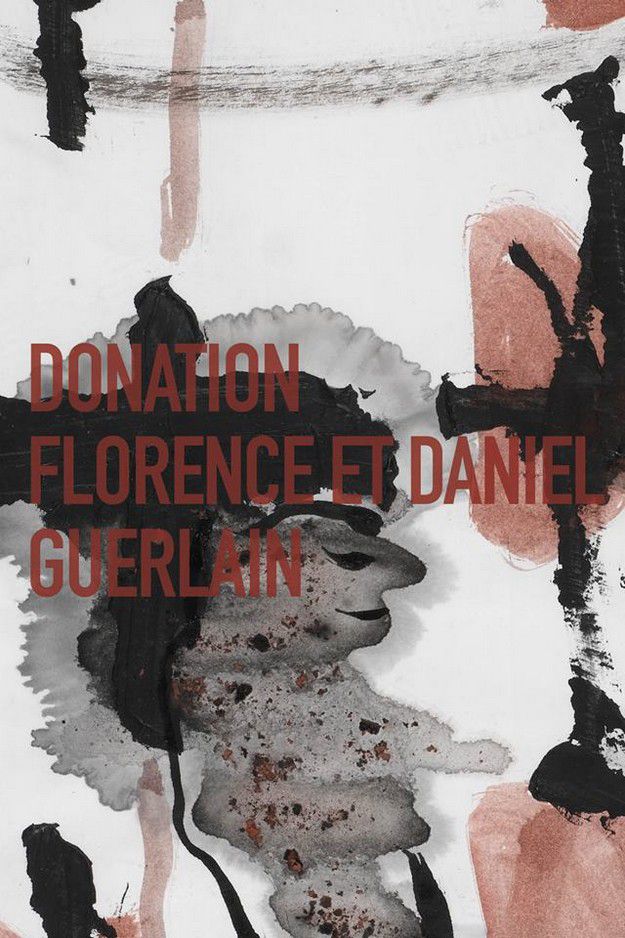 "Florence and Daniel Guerlain Donation's"  Exhibitions at Centre Pompidou - Paris
16 October 2013 - 31 March 2014
"The Centre Pompidou is devoting an exhibition to the remarkable works on paper generously donated by Florence and Daniel Guerlain in January 2012. The two collectors built up a collection of over 1,200 drawings over a period of fifteen years, with works by over 200 artists from thirty-odd different countries. The entry of this outstanding and wide-ranging collection into the Centre Pompidou's graphic arts department has profoundly changed its profile, and is a historical addition as well as being a reference in terms of today's art on paper. The collection comes as a highly opportune enrichment to the department's current collection, as it contains works by artists hitherto unrepresented, like Javier Perez, Vidya Gasteldon, Gert and Uwe Tobias, Richard Prince and Cameron Jamie – or adds further to collections already present. In the newly laid-out graphic arts gallery and museum gallery, exceptionally joined together for the occasion, this new exhibition brings together some three hundred drawings chosen from the entire donation.
In 2006, the two enthusiasts created the Daniel and Florence Guerlain Foundation Contemporary Drawing Prize. The exhibition is based on the works of fifteen artists nominated for the five first prizes. Groups or series of drawings by Dove Allouche, Silvia Bächli, Marc Bauer, Sandra Vasquez de la Horra, Jean-Luc Verna, Jorinde Voigt and Amelie von Wulffe, among others, will rub shoulders with large pieces by Frédérique Loutz and Jorge Queiroz. Around this core will be found an exceptional group of eight drawings from Nancy Spero's 'Artaud Paintings' series (1968-69), a group of drawings from 2010 by Anne-Marie Schneider, and a series by Nedko Solakov, together with separate works by Miquel Barcelo, Marlene Dumas, Shirley Jaffe, Richard Prince and Gerhard Richter The exhibition will also reflect the deliberately international standpoint of the collectors, who early on opened their collection out to artists from Latin America (Guillermo Kuitka, Kcho, Carmen Perrin), Japan (Leiko Ikemura and Yayoi Kusama), China (Huang Yong Ping, Guo Wei), Russia (Pavel Pepperstein, Georgy Litichevsky, Alexander Ponomarev), India and Pakistan (Rina Banerjee, Huma Bhabba, Atul Dodiya), while leaving plenty of room for French artists, who feature largely in the donation. Excerpts from an interview with these two generous collectors."
By Jonas Storsve, curator of the Musée National d'Art Moderne graphic arts department, and exhibition curator.
© Centre Pompidou
+ links :