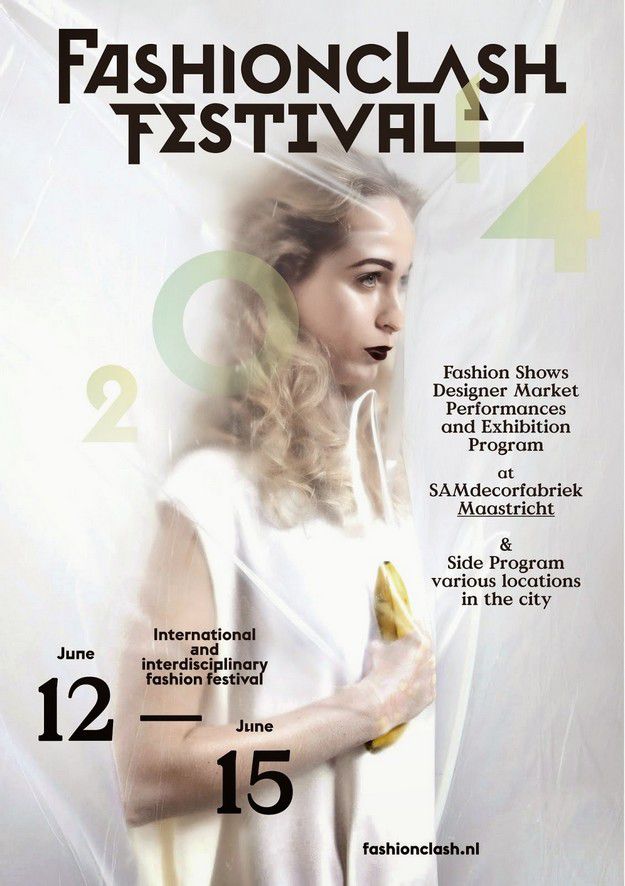 ---
Fashionclash is an International & Interdisciplinary fashion festival/platform with main focus on young emerging talents. They connects talent, various disciplines, cultures and a broad audience through the annual international fashion festival they organized 'Fashionclash Maastricht'. 6th Edition is in the making and scheduled for 12 - 15th of June 2014.
The concept of 'age' is the theme of the 6th edition of the Fashionclash Festival. "Age is omnipresent in our society. It is a multi-layered concept and widely discussed. It seems that we could debate endlessly what aging means in the 21st century. (...) Have you ever considered, for example, how does your age translate to your actions and the way you express yourself? Often it is claimed that certain designs are representative of a certain age only, but is it really so? Equally, art and design provide a number of means to break down boundaries that are related to the stereotypes concerning age. Fashion is capable of discussing whether certain types of clothes are limited to a specific age or how age can be implemented in design." 
Fashionclash Foundation is based in Maastricht (The Netherlands) and was founded in 2009 by ABK Maastricht alumni Branko Popovic, Nawie Kuiper and Els Petit. Since 2010 Branko Popovic, Nawie Kuiper and Laurens Hamacher are the leading managing and artistic team behind Fashionclash.  we love them & support their work! Great job Branko & Nawie.
---
Fashionclash Festival 2014 Campaign is inspired by the theme of age. Credits: Photography: Lisa Klappe / Make-up: M.A.C Cosmetics / Hair: Kevin Murphy / Design: Studio Noto / Models: Karen Kikkert, Veronique Obrie & Josien Hennen / Picture below: ArcStreet (Manuel Pires) with Fashionclash team (Nawie Kuiper & Branko Popovic) at ModaLisboa Vision FW1415

---