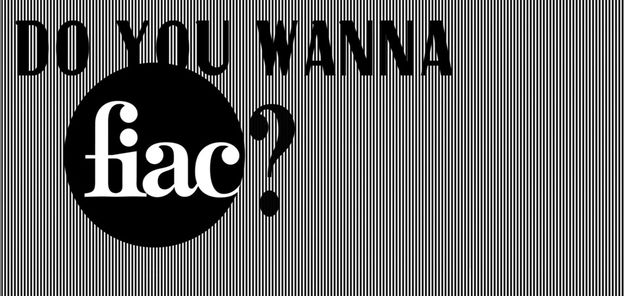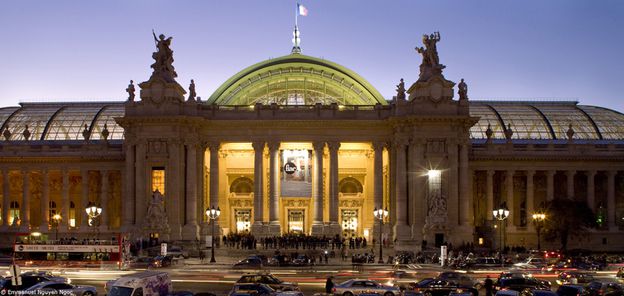 18 au 21 Octobre 2012,Grand Palais-Paris 
La FIAC 2012 rassemblera au Grand Palais près de 180 galeries venues de 24 pays. La France compte 61 galeries, soit 34% des exposants, puis viennent les Etats-Unis avec 30 galeries, l'Allemagne avec 24 galeries, l'Italie avec 12 galeries, la Belgique avec 14 galeries, le Royaume-Uni avec 9 galeries, et la Suisse avec 6 galeries. Les pays nouvellement représentés sont le Danemark, la Pologne, la Roumanie et les Emirats Arabes Unis. 41 galeries participent pour la première fois ou sont de retour à la FIAC.
FIAC 2012 will bring together around 180 galleries from 24 countries at the Grand Palais. France will be represented by 61 galleries (or 34% of the exhibitors), followed by the United-States (30 galleries), Germany (24 galleries), Italy (12 galleries), Belgium (14 galleries), the United Kingdom (9 galleries), and Switzerland (6 galleries). Galleries from Denmark, Poland, Romania and the United Arab Emirates will be present for the first time.
41 galleries are participating for the first time or are returning to FIAC in 2012.
HORS LES MURS / OUTSIDE THE WALLS 
La FIAC témoigne cette année encore de son ouverture aux différentes formes de création en amplifiant son programme Hors les Murs : le développement des projets extérieurs dans le Jardin des Tuileries, le Jardin des Plantes et les différents espaces du Muséum national d'Histoire naturelle ; le renforcement de son programme de performances, de films d'artistes, et l'inauguration de programmes de conférences, ainsi que des projets associés comme au R4 sur l'Ile Seguin, sont autant de signes du rayonnement de la FIAC au sein de la capitale.
FIAC testifies once again this year to its openness to different forms of creation by amplifying its Hors les Murs programme: the development of outdoor projects in the Tuileries Garden, the Jardin des Plantes and various sites at the Muséum National d'Histoire Naturelle; the enhancement of its programme of performances, artists' films and the inauguration of conference programmes, along with associated projects such as R4 on Ile Seguin, all bare witness to FIAC's myriad and successful collaborations and projects, all of which continue to be developed and expanded upon, now and in the years to come.