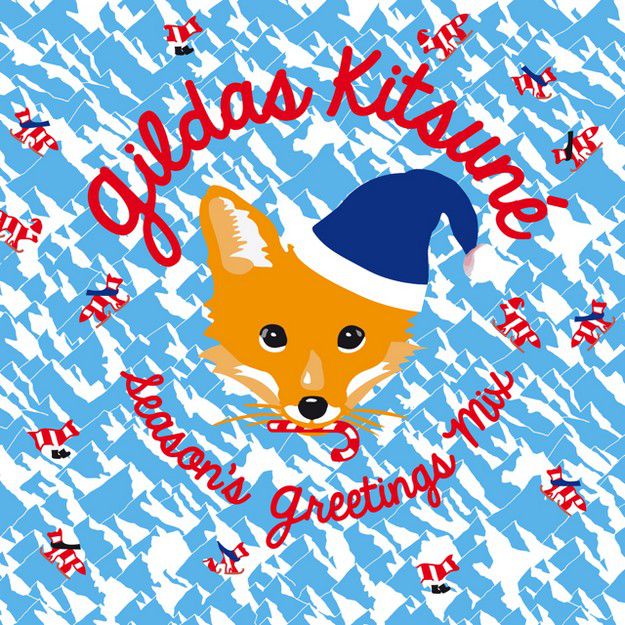 Gildas Kitsuné / season's greetings mix out December 9, 2013
Maison Kitsuné announces season's greetings mix out digitally on december 9. Making it a perfect playlist for the Christmas season by Gildas. He explains that "House music is in us, once tasted, you'll always find again those sensations on the dancefloor. It's a real pleasure mixed with joyful emotions to rediscover this classic vibe. Every era's got its revival and we felt Xmas was the perfect occasion to celebrate house's return". Guys enjoy and stay tuned !
//Maison Kitsuné annonce son nouveau mix "season's greetings mix" pour le 9 décembre. La parfaite playlist pour la saison des fêtes de fin d'année. Gildas explique que « la House musique est en nous, une fois que vous y avez goûté, vous trouverez toujours des nouvelles sensations sur la piste de danse. C'est un vrai plaisir, mêlé d'émotions que de redécouvrir cette « vibe ». Chaque époque a son renouveau ou renaissance et nous sentons que Noël est l'occasion idéale pour célébrer le retour de la House ". Les gars kifféz et surtout restez à l'écoute!
Find here the minimix by Jerry Bouthier.
Gildas Kitsuné_Season's Greetings Mix /Album tracklist:
1) The Swiss "Kiss To Kiss" (Amtrac Remix)
2) Copy Paste Soul "Motive" 
3) Techniques "Switch" (Mike Millrain Remix)
4) Let The Machines Do The Work "'Yes You Say"
5) Cascadeur "Ghost Surfer" (Knuckle G Remix) 
6) Outlander "Zero Days"
7) S&M Music Company "Walk Away" (Cyclist Remix) 
8) The Magician feat Jeppe "I don't know what to do"
9) Horixon "Lifeline" (feat. Robert Owens) (Kiwi Remix)
10) Clancy "What You Do"
11)Schwarz Dont Crack "Charade" (Dinamo Azari Remix) 
12) Classixx "All You're Waiting For"
13) Adelaide "dont blame the lights"
14) Wilfried Giroux "Hustle Pt2" 
15) Letherette "D&T"
16) Years & Years  "I Wish I Knew" (Logo Remix) 
17) Lost Scripts "I'll Be Watching You"