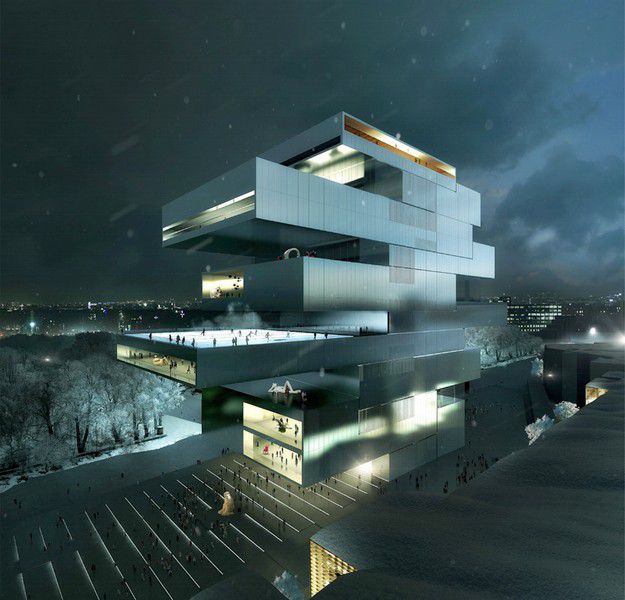 The Ministry of Culture of Russian Federation organised the international competition for the architectural concept of museum and exhibition complex of the National Centre for Contemporary Arts in Moscow. The Irish architectural bureau Heneghan Peng Architects has become the winner of the competition for the architectural concept of the new National Centre for Contemporary Arts (NCCA). The final session of the international jury panel took place earlier, on the 12th December, in the course of which three finalists were selected from the ten companies that had taken part in the second round of the contest. They are Nieto Sobejano Arquitectos from Spain, Russian architectural studio Mel and Heneghan Peng Architects.The winner "Heneghan Peng Architects" has been announced on the 23th of December by the NCCA Board of Trustees.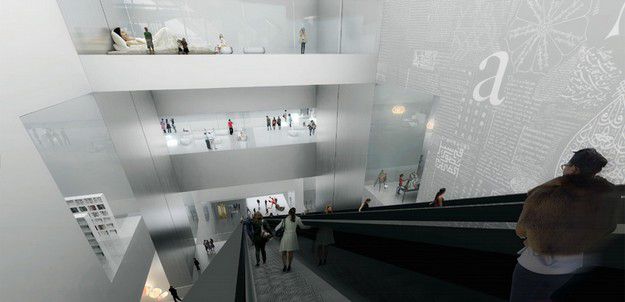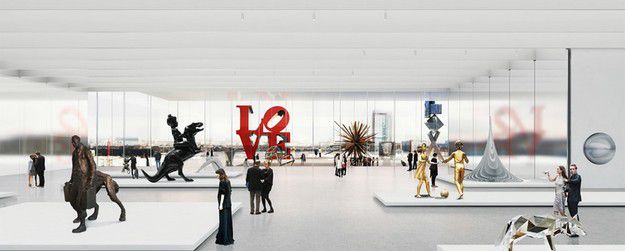 The winner's concept description:
«This proposal positions the NCCA building as a vertical element at the centre of Khodynskoe Pole rising above shopping moll Aviapark. The verticality concentrates the activities on the ground to create an intensity at a single point in this vast space. Given the scale and relative sparsenesss of activities in the area, the aim is to concentrate the flow of people to generate an excitement and energy which can then expand into other areas as the park develops. In this proposal, the exhibition spaces are designed as a series of stacked galleries allowing people to either visit a particular gallery of interest or browse through the entire collection. The advantage of the vertical organisation is that galleries are quickly accessible, allowing one to go straight to a single floor without moving horizontally though layers of gallery».
+ www.newncca.com / architecture by Heneghan Peng Architects www.hparc.com
+ images & information : Image/ Visualization by Luxigon / courtesy of The New National Center for Contemporary Art / NEW NCCA 
The invited members of the jury were :Maria Baibakova (Russia) Director and Chief Curator, BAIBAKOV art projects  / Bart de Baere (Belgium)Director, Museum van Hedendaagse Kunst Antwerpen (MuHKA) / Louis Becker (Denmark) Principal, Partner, Henning Larsen Architects  / Dieter Bogner (Austria) Founder of Vienna's "Museum Quarter", owner of Bogner-cc / Manuel Borja-Villel (Spain) Deputy Vice-President of the Fundación Museo Reina Sofía, Director of the Museo Nacional Centro de Arte Reina Sofía / Giovanna Carnevali (Spain) Director, Mies van der Rohe Foundation / Sergei Kuznetsov (Russia) Chief Architect of Moscow / Leonid Lebedev (Russia) Member of The Council of the Federation of the Federal Assembly of the Russian Federation / Winy Maas (Netherlands) Co-founding director of the MVRDV architecture firm / Mikhail Mindlin (Russia) Director of The National Centre for Contemporary Arts / Mikhail Piotrovsky (Russia)  General Director of The State Hermitage Museum / Alain Seban (France) The President of the Pompidou Centre in Paris / Nikolai Shumakov (Russia) President of The Union of Moscow Architects  / Alexander Skokan (Russia) Director, Architectural Bureau «Ostozhenka» / Sergey Tchoban (Russia) Managing partner, Architectural Bureau «SPEECH Tchoban & Kuznetsov»  /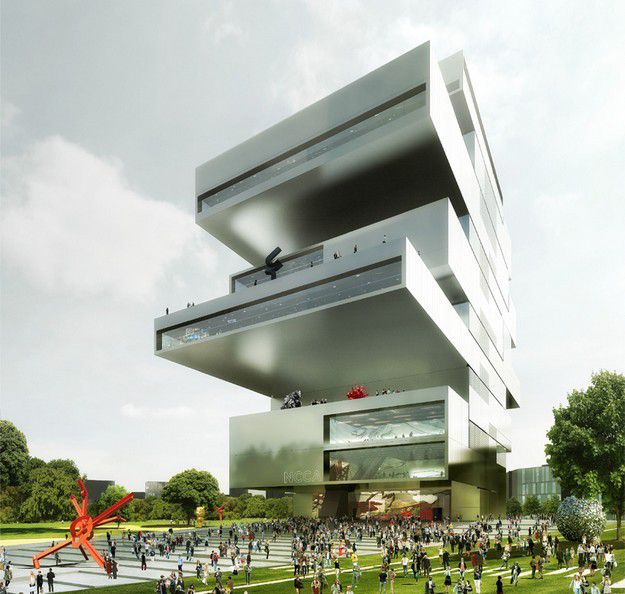 Image/ Visualization by Luxigon (c)