The International Fashion Showcase is a festival of emerging designer talent. The British Council with the British Fashion Council invites the countries of the world, via their embassies, to bring their brightest talents to exhibit their clothes in a way which reflects the character and creativity of their nations.This year 27 embassies and national cultural institutes open their doors and host their national exhibitions. An award for the best exhibition at the International Fashion Showcase will be presented, the  "Emerging Talent Award 2013".
Are represented:  Argentina + Austria + Bolivia + Bosnia Herzegovina + Estonia + Jamaica + Luxembourg + The Netherlands + New Zealand + Nigeria + Pakistan + Panama + Philippines + Portugal + Romania + Scandinavia (denmark, norway, sweden) + Serbia + Slovakia + Slovenia + Sri Lanka + Switzerland + Tanzania + Trinidad and Tobago + Uruguay + Vietnam.
Download the International fashion showcase booklet and the map on pdf here.
www.britishfashioncouncil.com + www.londonfashionweek.co.uk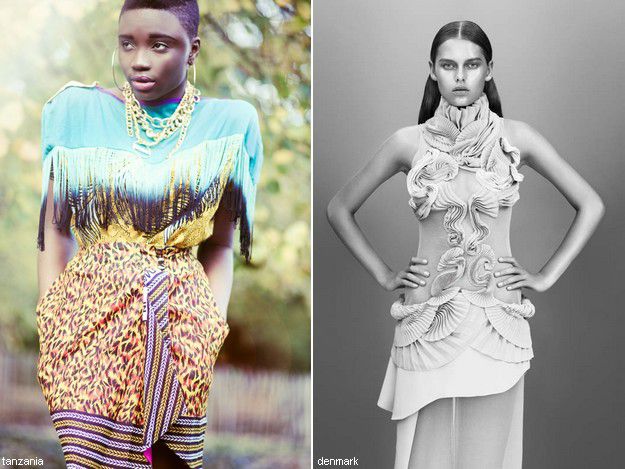 tanzania designer Chichia London, photograph Lara Jade / denmark designer Anne Sofie Madsen, photograph Hans Zeuthen /