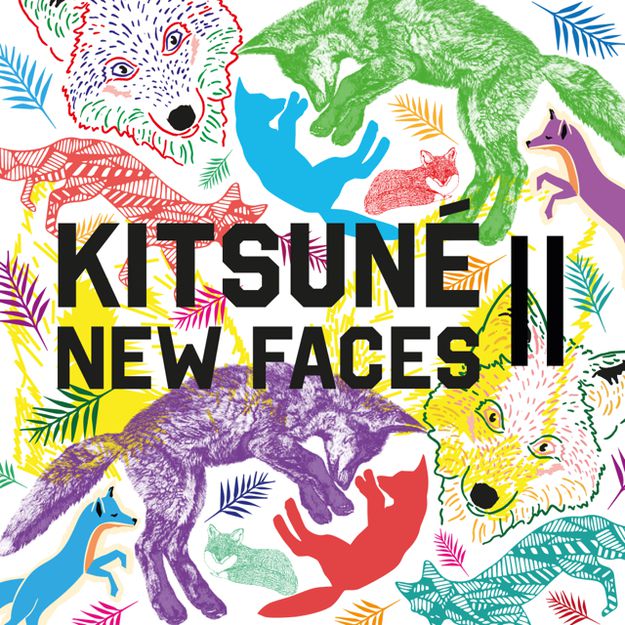 ---
The Parisian label is servicing the second issue of Kitsuné New Faces, its latest compilation of gleaming hot-off-the-press newcomers ready to take on the world! Out February 23rd. 
Following in the footsteps of last year's first edition, Kitsuné New Faces II gathers exactly that: fifteen larger-than-life new artists that have only just started releasing music if at all. Don't expect quick flashes in the pan though, the skills on display on this innovative album are impressive. From start to end, song after song, Kitsuné New Faces II unveils fresh musical directions and some of the catchiest melodies you'll get to hear this year. This is 2015 pop at its best, fun, tentalizing and imaginative.
Gildas Loaec, Kitsuné's boss and the man behind all the signatures, sums it up: "It's important for the label to regularly escape its comfort zone. You won't know many of those new talented faces yet, but I can guarantee that you'll want to know more about them once you give these songs a listen."
Kitsuné New faces 2 / tracklist:
01 Beau  "One Wing"
02 Oslo Parks "Twin"
03 Danglo "Catch My Eye" (Feat. Ivan Franco)
04 To be Frank "Shot"
05 Heat "Susisfine"
06 New Build "Look In Vain"
07 Rivrs "Last Love"
08 Marian Hill "Got It"
09 Mocki "Weekend" (Jai Wolf Remix)
10 One Bit "Won't Hold Back"
11 Pyramid "Film Noir" (Feat. Holy Oysters)
12 Monogram "Minerals"
13 Pawws "Turnaround"
14 Savoir "Malala"
15 Mura Masa "Shibuya" (Cd Bonus Track)
---