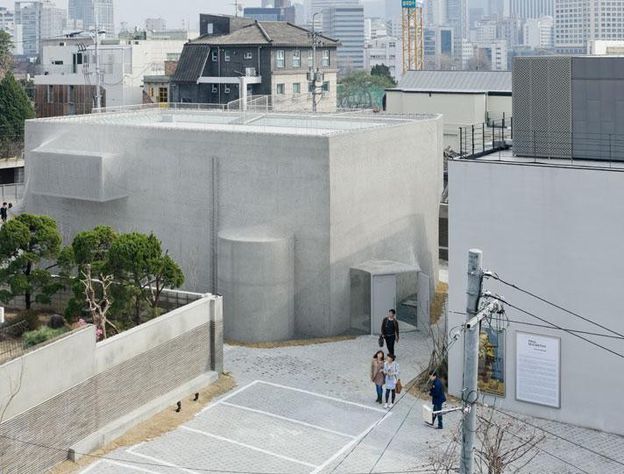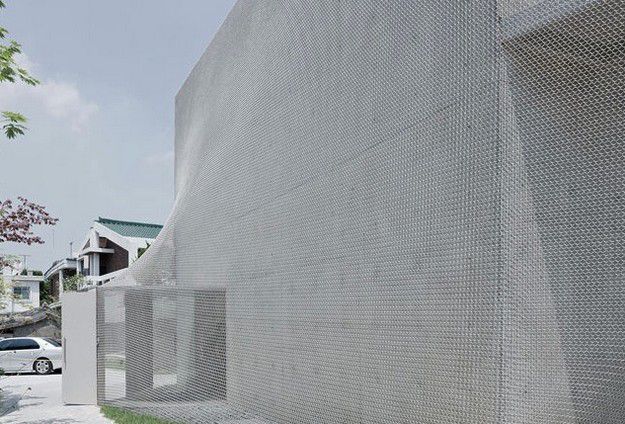 Kukje Art Center in Seoul by So-Il architects(Solid Objectives – Idenburg Liu)
Architect words about the project :
« For Kukje Gallery in Seoul, SO — IL has developed a master plan of the gallery's "art campus" in the historic urban fabric of Sogyeok-dong, a lowrise area in the northern part of Seoul. Small alleyways and courtyard houses characterize this neighborhood, which is currently being infiltrated by newly constructed galleries, boutiques and coffee shops. One of the newly planned buildings within the master plan is a gallery. The structure is a single-story, clear-span art space. The ground floor will be used for large installations, performances and other functions, while the two sublevel floors house a sales room, a lecture space and storage areas. Circulation is pushed out to the edge of the building to maintain the pure geometry of the box. A perimeter skylight admits natural light.
Considering the clear diagrammatic geometry of the white cube too rigid within the historic fabric the building is enveloped in a permanent "nebula"—a pliable chainmail veil. The stainless steel mesh produces a layer of diffusion in front of the actual building mass, through a combination of multidirectional reflection, openness, and the moiré pattern generated through interplay of its shadows. An additional quality of the material is that it can stretch, thus avoiding creasing. It is strong yet pliable, and can easily wrap around crude geometries. Together with Front Inc., SO — IL has developed, engineered and fabricated this one-off
façade. » so-il architects/http://so-il.org/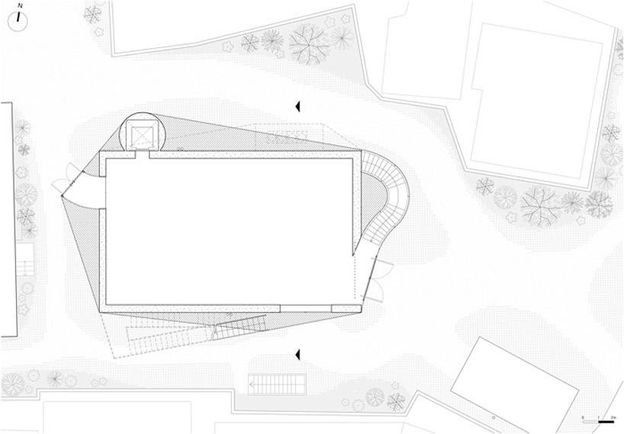 Architect : SO – IL architects / Brooklyn, New York
Client: Kukje Gallery
Location: Seoul, South Korea
Program: Art gallery, lecture hall
Area: 1.500m² / 11.000 sf
Team: Iannis Kandyliaris, Cheon-Kang Park, Sooran Kim
Recognition: 2011 AIA NY Design Awards
Completion Date: April 2012
Photos: Iwan Baan