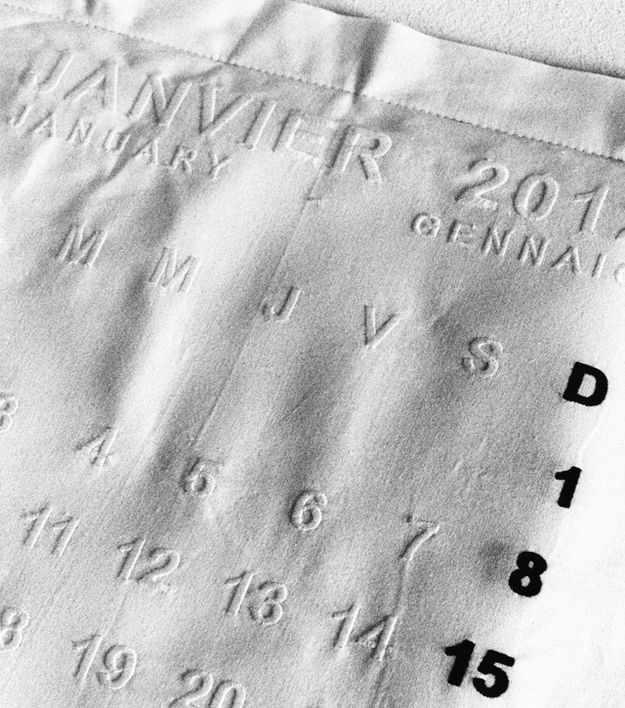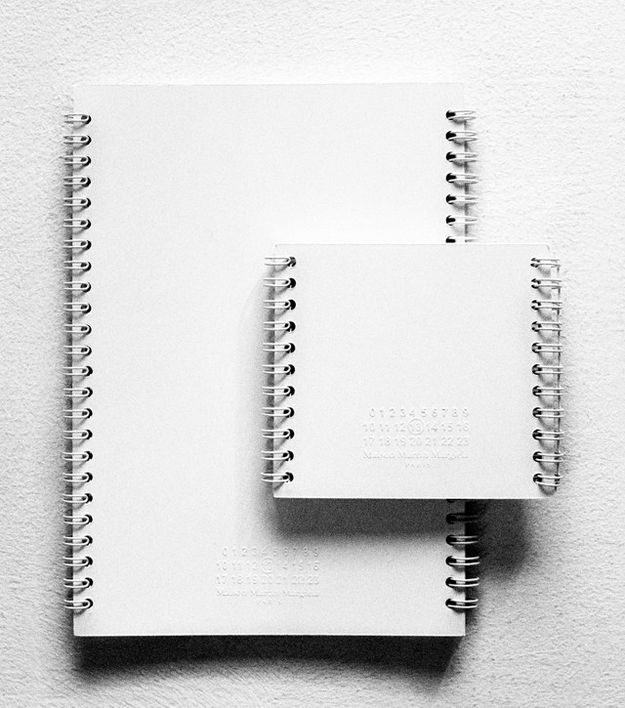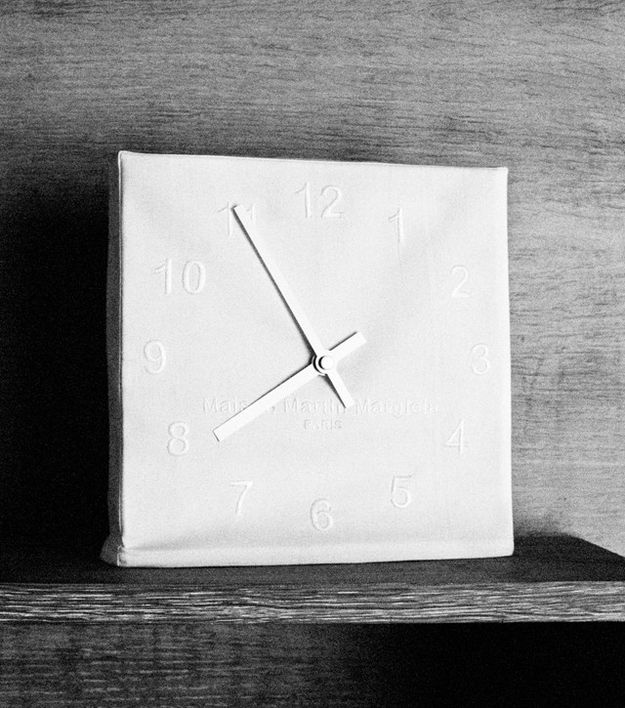 You said 13 ! To start this new year 2013, here are some suggestions of Maison Martin Margiela via their product line number 13. A coton calendar, a white notebook and a beautiful white embroidered clock.I want them all.
Pour bien commencer cette nouvelle année 2013, voici quelques propositions de la Maison Martin Margiela via leur ligne de produits n° 13.
Calendrier en coton 2013 - Ligne 13 : En toile de coton amidonné rebrodé, il devient, une fois l'année passée, un jeu de douze serviettes de table. Dimensions : H 53 cm x l 48 cm. / Carnet claustrophobe M ligne 13. Carnet relié par deux spirales qui empêchent son ouverture. Pour libérer les pages et s'en servir, il faut arracher l'un des côtés de la couverture et ainsi de suite pour chaque page.Existe en deux tailles : S et M (vendus séparément).60 pages.Dimensions : 14,8 cm x 21 cm. / Horloge brodée, ligne 13. Les heures se fixent, brodées à la main sur une housse de coton blanc qui vient couvrir la mécanique de l'horloge. Cette pendule, à l'âme de bois massif, se pose ou se suspend selon l'envie. Housse lavable à la main. Déclipsage facile des aiguilles. Dimensions : H 20 cm x l 20 cm x P 5 cm.Fabriquée en France / vous pouvez aussi acheter les dits produits via l'Atelier d'exercices.