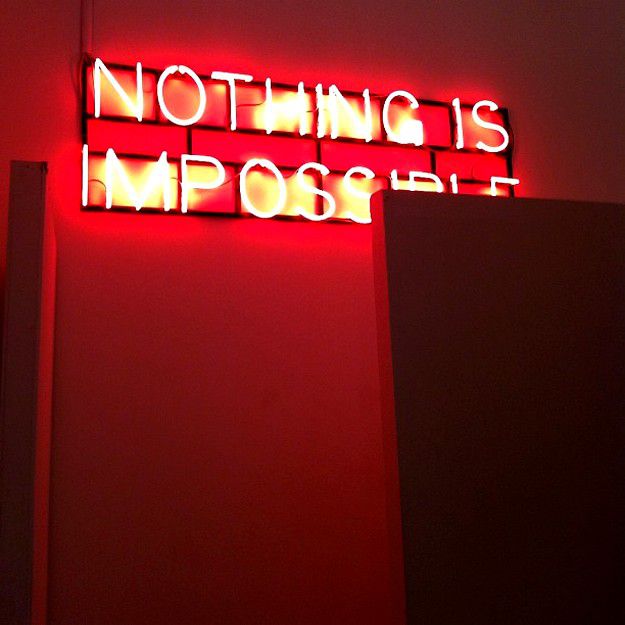 Moda Lisboa "TRUST" (Lisbon fashion week) with ready to wear- fall winter 2013/14 shows started this year with  the proposals of  Valentim Quaresma + Monika Ptaszek (guest designer from Poland) and  Ricardo Dourado for this 1st Day. Here our outfits selection:
VALENTIM QUARESMA - FALL WINTER 2013/14
With a sophisticated and alternative soundtrack, a sumptuous place and this radical proposal, Valentim Quaresma created a  febrile atmosphere for the start of this portuguese fashion week. Yes "Trust" and be a conqueror ! With "Daydream" accessories collection the designer tried to "be in touch with a  transfigured reality, which represents a visionary fantasy". The portuguese designer proposed us this collection like armors that transform human in  a warrior and defender, a kind of  gladiator in modern times. The materials used are leather, copper, fafe fur and metals. 
+ about the designer ( www.valentimquaresma.com )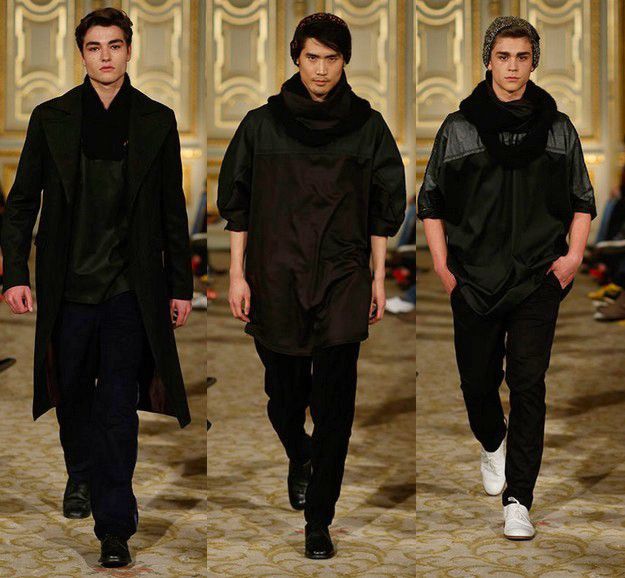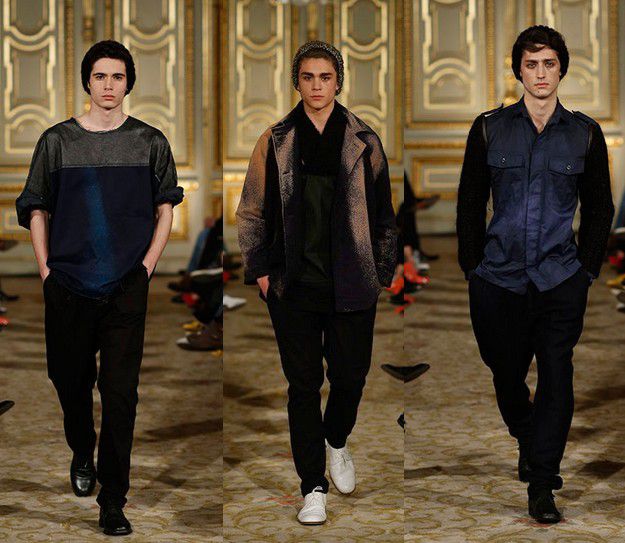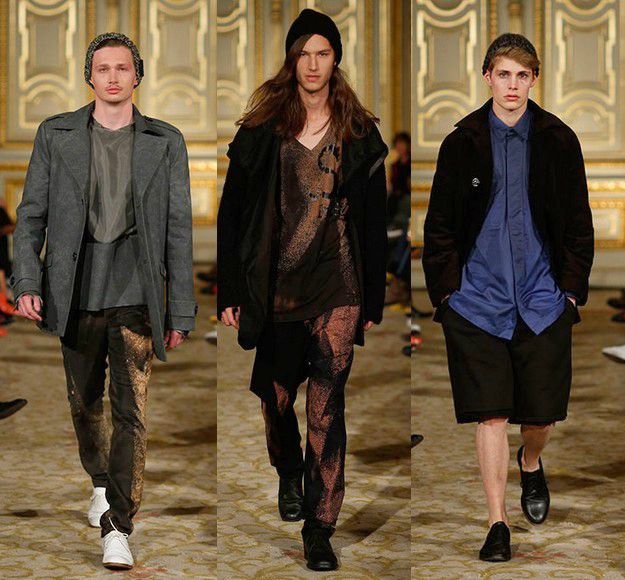 PTASZEK (Guest Designer) - FALL WINTER 2013/14
Monika Ptaszek is a fashion designer, based in Lodz, Poland and devotes her work only to men. She is the guest designer for this lisbon fashion week edition. How the designer describes the collection ? "The collection is inspired by the ubiquitous yet disturbing silence of nordic seas. Areas that conceal secrets wich are thrilling to any human being. The presence of death is beyong doubts. The legend of warship has already vanished.."
+ about the designer Monika Ptaszek ( www.ptaszek.shwrm.com )+(www.ptaszekofficial.tumblr.com )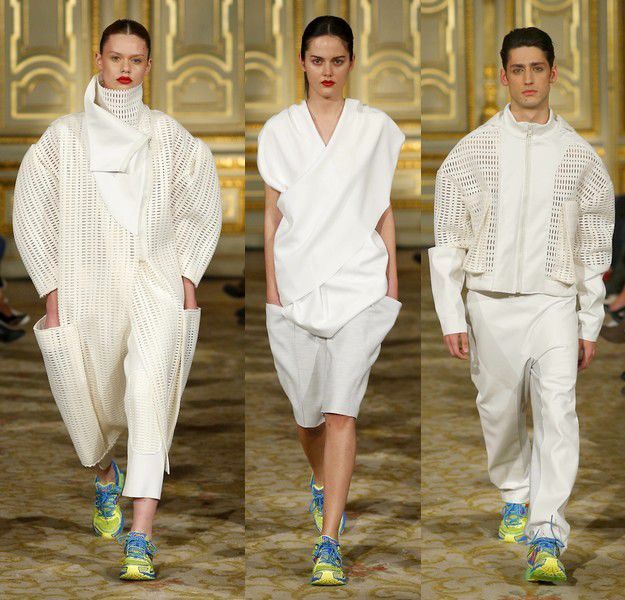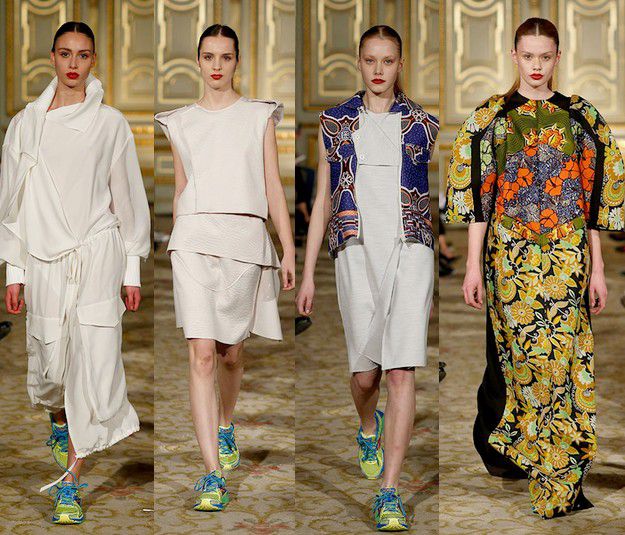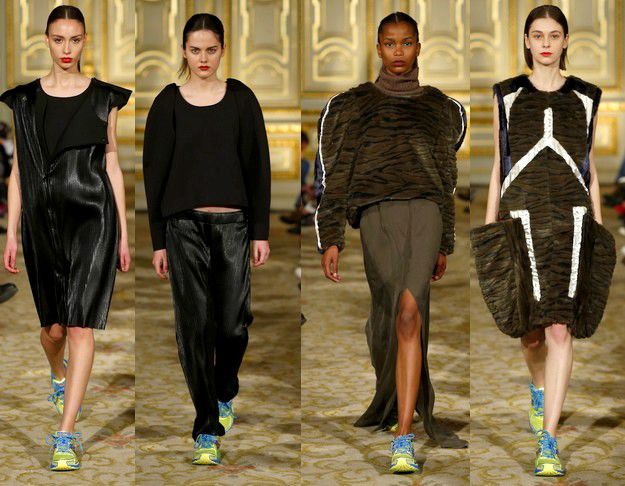 RICARDO DOURADO - FALL WINTER 2013/14
"Soweto"(in South Africa) collection by Ricardo Dourado began with white clothes very architectured, strong shapes quite minimal and clean but also sophisticated by the composition and contruction work. How the designer defines his work : "This collection has both urban as ethnic. We thermobonded african fabrics with unique neoprens, made ​​in patchwork and all the different parts are built with overlapping seams, allowing one to see the duality of the material."  
  + about the designer Ricardo Dourado http://ricardodourado.tumblr.com/ 
Photos by Rui Vasco - Courtesy of  Moda Lisboa.
 To see the other articles about the shows, here the list :
MODA LISBOA DAY 3
MODA LISBOA DAY 2 (2)
MODA LISBOA DAY 2 (1)