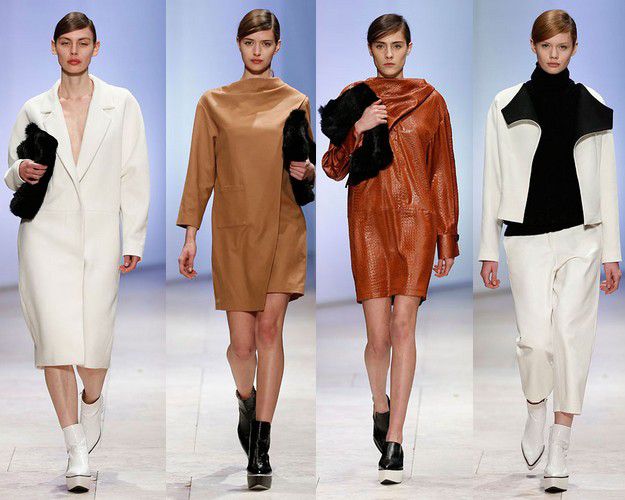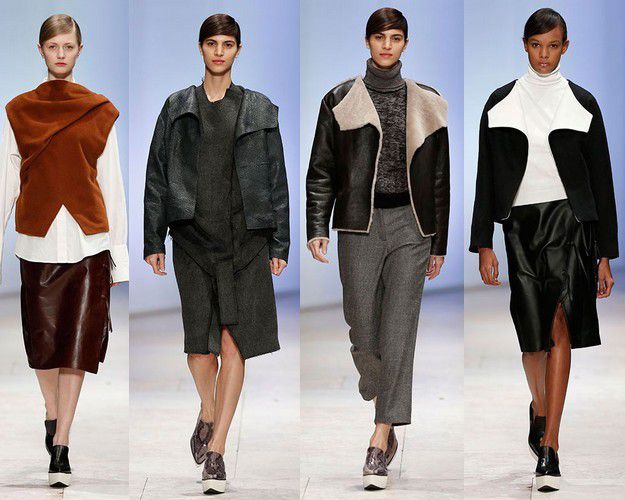 PEDRO PEDRO - FALL WINTER 2013/14
"The proud rebel" collection by PedroPedro. The concept arose from family portraits of North American Indians and the modern and minimalist aspect that their clothing presents. A mix of tribal and western, but mostly, the androgynous side, stern and current with very strong roots in nature. A collection between masculine and feminine formal and casual, opulence and stripped in a modern and clean result, which hightlights the nature of tactile fabrics. White, gray, black, camel, brique and green compose the color palette of this collection. Very smooth and textured materials, which refer to natural looks.
+ about the designer / www.pedropedro.com /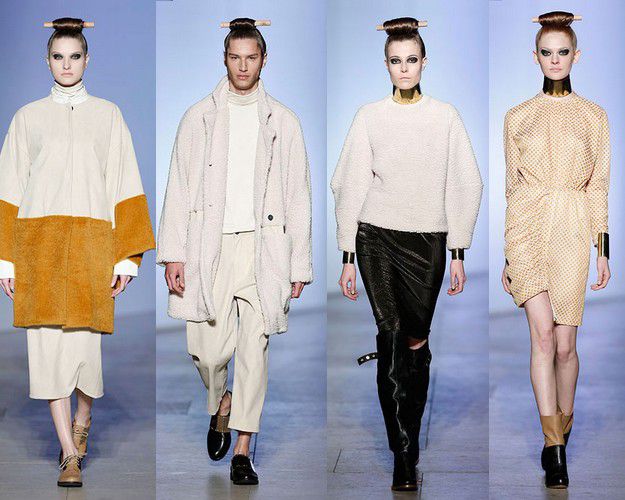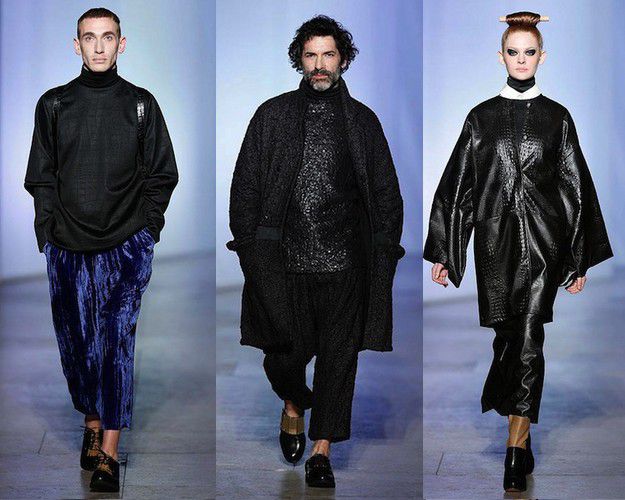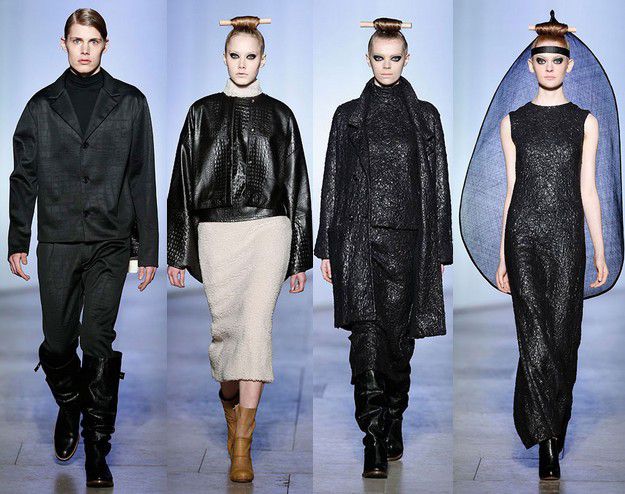 ALEXANDRA MOURA - FALL WINTER 2013/14 
"4 Square" collection by Alexandra Moura. The origin of all, the animal side, tribal, natural, make us travel the shapes and textures...like a new human race if it were a new genetic code, a born again and start all over again. This collection is the important raw material that help to extol the simple ways of modeling the human body itself. The slogan are confort and simplicity.
+ about the designer / www.alexandramoura.com /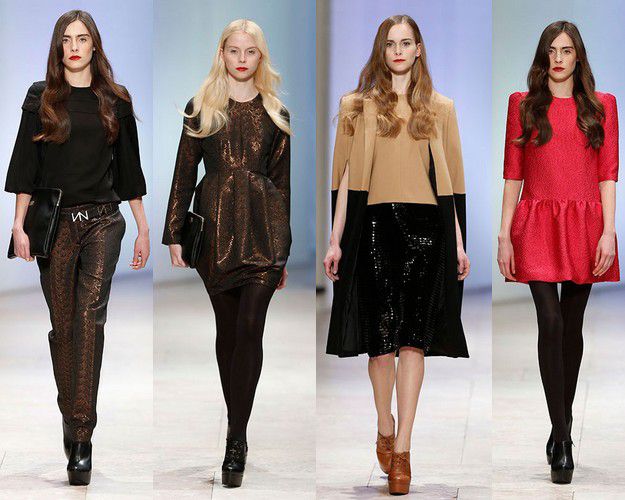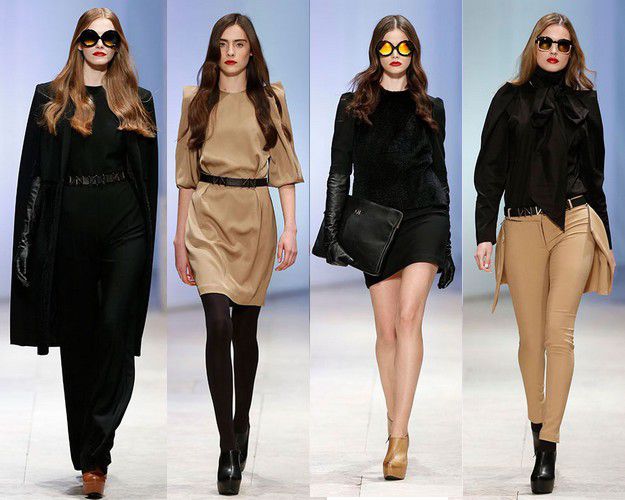 NUNO BALTAZAR - FALL WINTER 2013/14
"Orlando" collection by Nuno Baltazar. The 1992's movie "Orlando" directed by Sally Potter is the reference for this fall winter collection of Nuno Baltazar. A kind of interpretation  and a projection of how the androgen character would be today, his oscillations between female and male looks, in search of a new identity but keeping the glamourous identity of the designer. 
+ about the designer / www.nunobaltazar.com /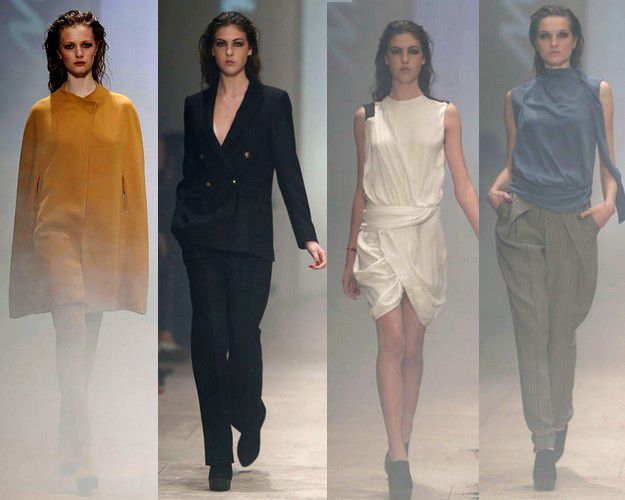 RICARDO PRETO - FALL WINTER 2013/14
"Body / Box Fall" collection by Ricardo Preto. The future like a mix of adventure and "DéJà vu".She is long and straight !
+ about the designer / www.ricardopreto.com /
Photos by Rui Vasco - Courtesy of  Moda Lisboa.
To see the other articles about the shows, here the list :
MODA LISBOA DAY 3 
MODA LISBOA DAY 2 (1)
MODA LISBOA DAY 1