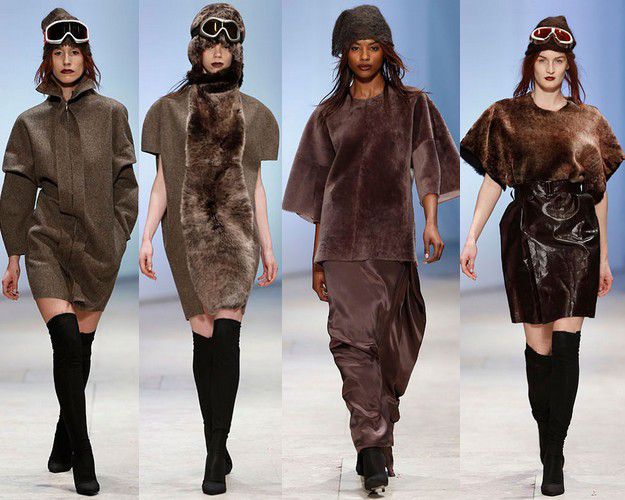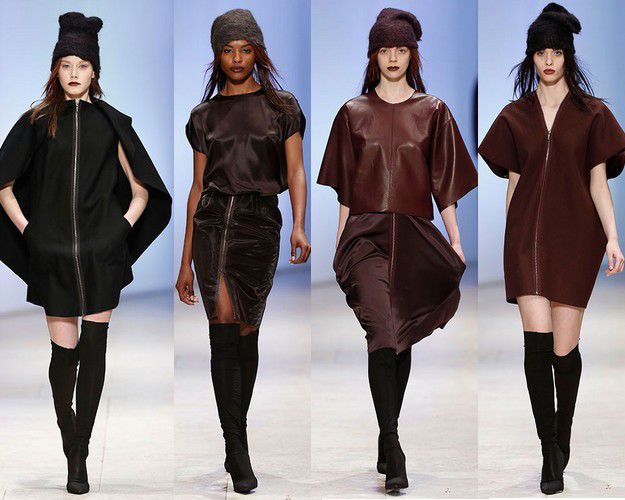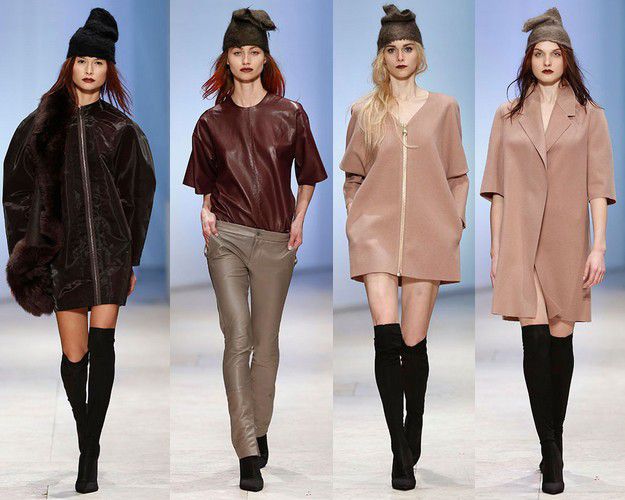 FILIPE FAISCA - FALL WINTER 2013/14
"Back to Portugal" collection by Filipe Faisca. Minimal structure & oversized, jackets, skirts and dresses zipped in the front with metal zip, all details very well cut, just perfect ! One of my favorite collections! Simple and elegant at the same  time, a real autumn winter collection full of warmth with a strong design and affirmed silhouette. The color palette is just beautiful with maroony brown and leather&skin tons ... absolutely  "less is more", well done Filipe Faisca.
+ about the designer / www.filipefaisca.com /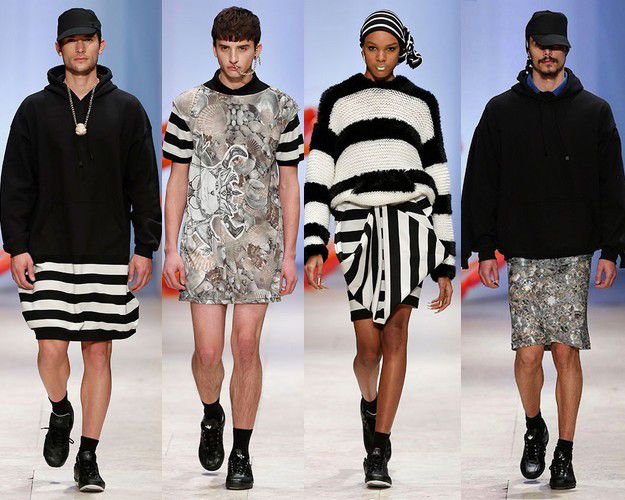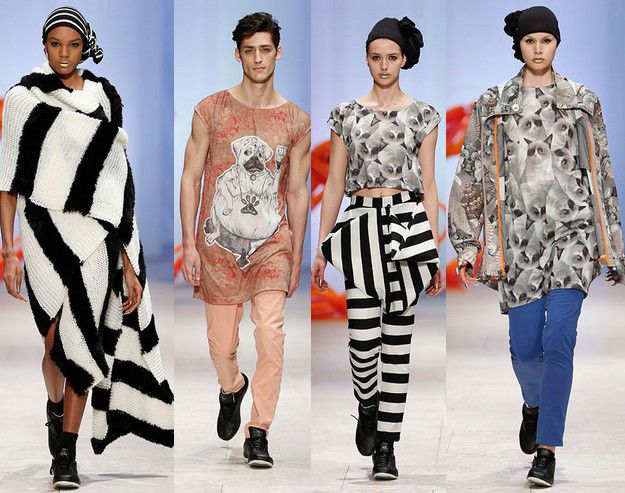 VITOR. LAB - FALL WINTER 2013/14
"Vitology" collection by V!tor. With this collection, v!tor try to "bring a new religion, no stigmas & only good vives". "The gods, the creatures and the inspiring muses embody several different, unexpected shapes throughout the collection.  Prints on jersey and hoodies re-worked with brands very own twist and with a color palette of black, whites, skin tons, greys .... A versatile and surprising collection very graphic.
+ about the designer / www.vitor.com.pt /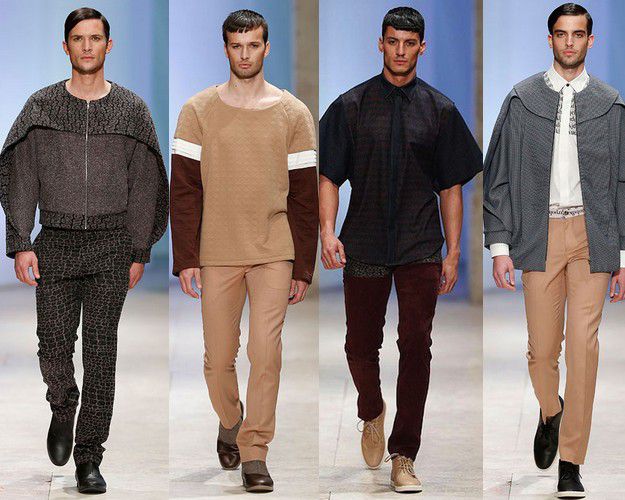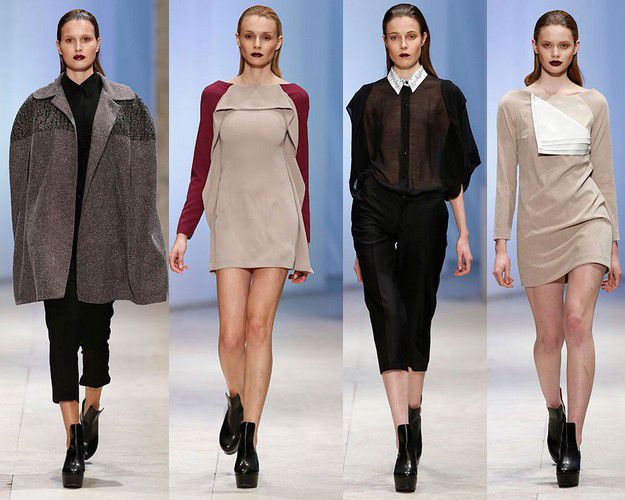 DINO ALVES - FALL WINTER 2013/14
Fair and strict, formal and austere, long and wide, thats how the designer defines his silhouettes. Working with folds overlaid that create an effect that make us imagine sheets and book pages. Every age, season or day is another page...the next page ! Certain outfits make reference to school, as all the children on stage, during the show, in  the middle of the catwalk reading in a wise athmosphere. The fabrics are clean, sober, nothing extravagant.  
+ about the designer / www.dinoalves.eu /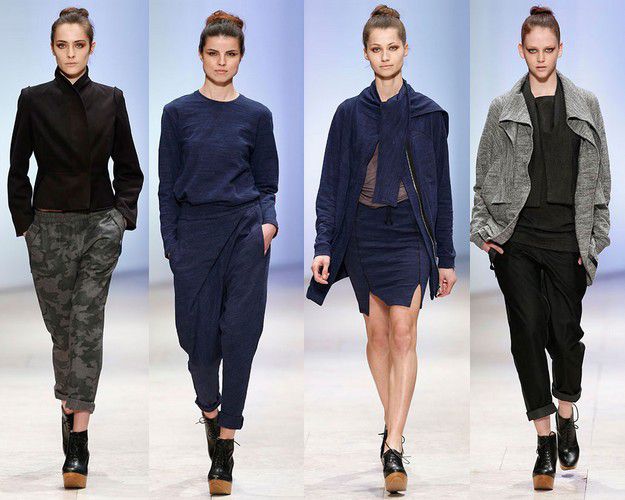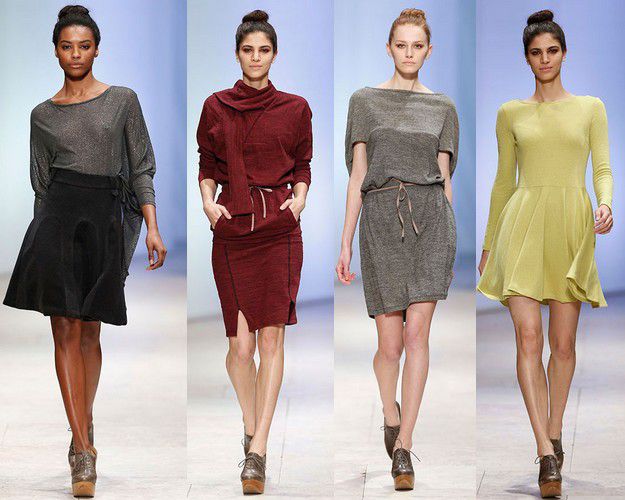 WHITE TENT - FALL WINTER 2013/14
Nonchalant and minimal sporty look with a clear note of wearability and youth, very feminine, that's the proposal por this autumn winter by White Tent. Greys, army prints, lime green, night blue, a casual collection very confortable while maintaining a minimal aesthetic that we appreciate a lot. 
+ about the designer / www.white-tent.com /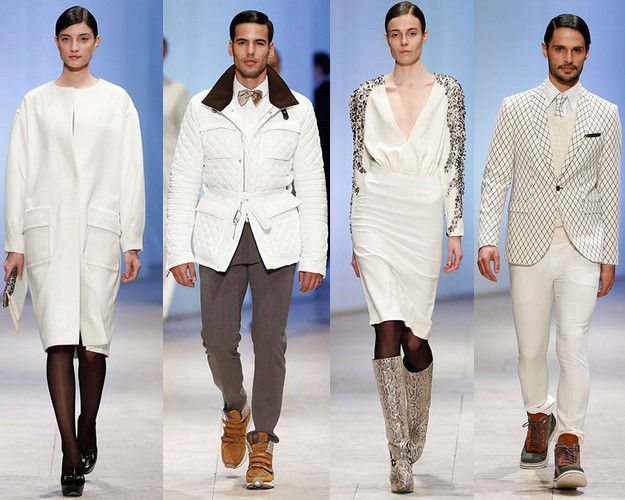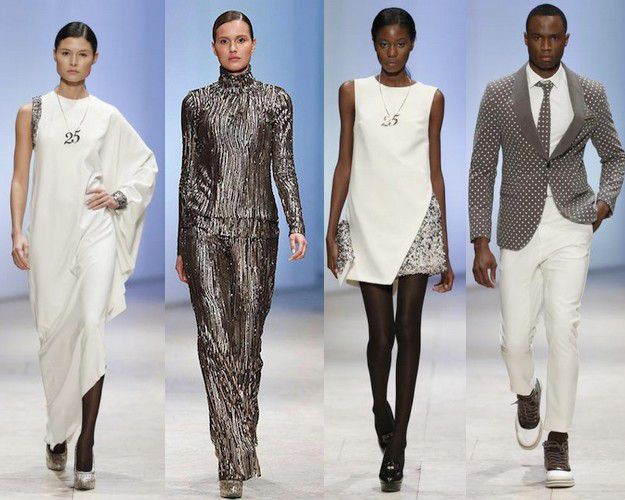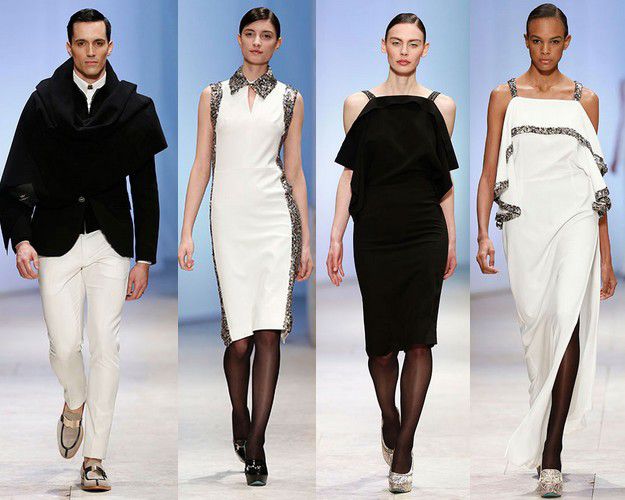 MIGUEL VIEIRA - FALL WINTER 2013/14
 "Woman" collection by Miguel Vieira. Seductive, strong, self-confident, elegant, sophistocated, with long or short hourglass and rectangular silhouette. slightly oversized jackets and wide pants, mini or the knee high skirts and dresses. Also a work of volumes and asymmetries mixing texture and details.
+ about the designer / www.miguelvieira.pt /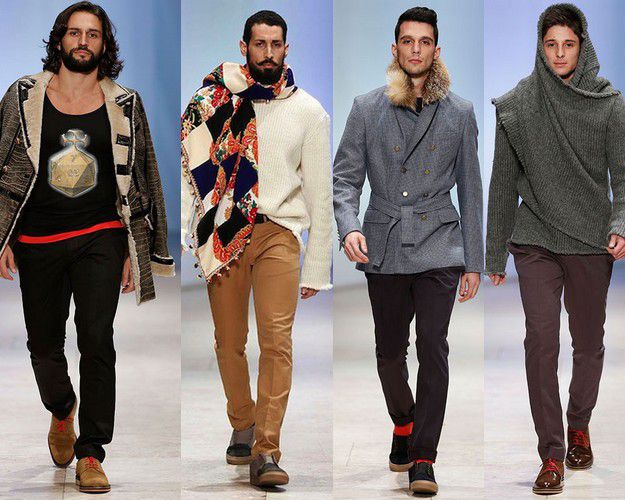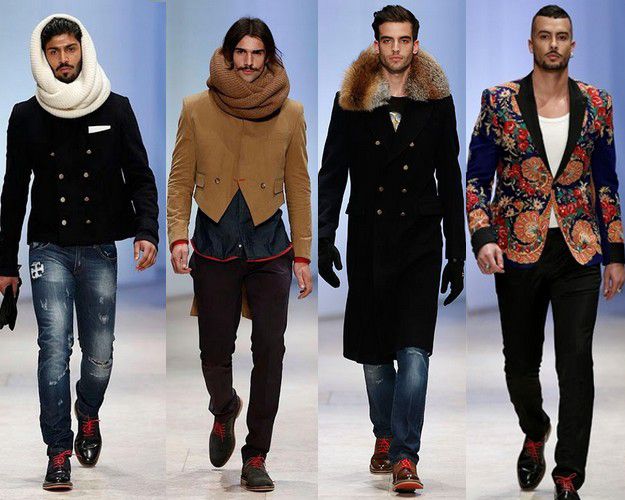 NUNO GAMA - FALL WINTER 2013/14
"ICOSAEDRO" collection by Nuno Gama. "A perfect man of long silhouettes, contrasted with a manly torso and with clothes that or more or less close-fitting" that's how the designer celebrates 20 years of design. With this collection Nuno Game pays tribute to his vision for men in modern Portuguese life. A traditional logo print was used through shirts, patchwork jumpers, oversized scarves and jackets, what is more portuguese than this print patern with red, blue and orange flowers ! The beautiful men models paraded shirtless for the last passage! ubersexual mind/attitude  & collection, as usual for Nuno Gama, for whom a healthy body is necessary for the perfect fashionable and portuguese male. 
+ about the designer / www.nunogama.pt /
Photos by Rui Vasco - Courtesy of  Moda Lisboa.
To see the other articles about the shows, here the list :
MODA LISBOA DAY 2 (2)
MODA LISBOA DAY 2 (1)
MODA LISBOA DAY 1