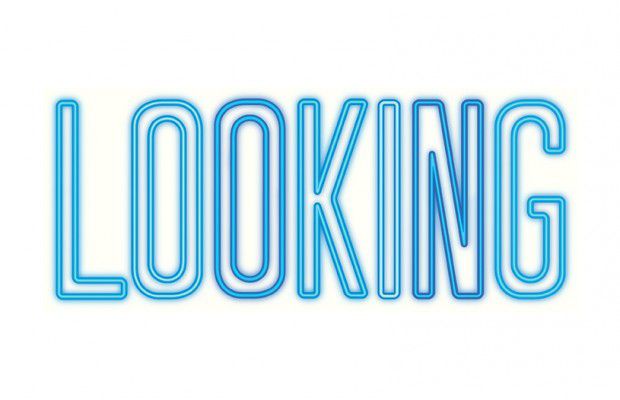 ---
We like "Looking" soundtrack Hbo that includes fantastic tracks to re-listen & enjoy. Find below the complete tracklist from season 1 and by episodes. The complete first season is now available on dvd at the hbo shop. The serie 'Looking' was created by Michael Lannan and is executive produced by Sarah Condon ('Bored to Death') and Andrew Haigh, who wrote and directed the critically-lauded 'Weekend.' Hope you enjoy and stay tuned for more very soon. #lookinghbo
Looking (official) soundtrack Hbo released. 
1.St. Lucia – "All Eyes on You"
2.The 2 Bears – "Take a Look Around"
3.Hercules & Love Affair – "Raise Me Up"
4.Robert DeLong – "Basically, I"
5.John Grant – "Pale Green Ghosts"
6.Walk the Moon – "Tightrope"
7.Cazwell – "Rice and Beans"
8.Junior Boys – "Parallel Lines"
9.Goldroom (Feat. Chela) – "Adalita"
10.Storm Queen – "Let's Make Mistakes"
11.Sylvester – "I Need Somebody to Love Tonight"
12.Erasure – "A Little Respect"
---
---
S1 EP1
-Well Absolutely (Sleight of Hands Remix) by Body Language
-Losing My Patience by Shit Robot
-White Night, Big City by Chuck Prophet
-Nocturnes Op. 32, No. 1 in B by Boosey & Hawkes Classical
-Spring Breeze by DJ Roc
-Mutha Sucka by Hot Toddy
-Burn Brighter Flame (Original Mix) by Patrick Cowley & Jorge Socarras
-The Future's Bright by Focus Songs
-Let's Make Mistakes (Club) by Storm Queen
-Ay Morenita by Danny Osuna
-Raise Me Up by Hercules and Love Affair
-Warrior by Andy Caldwell
-Get Wild (Original Mix) by Candyland
-Nothing Can Compare by ABI RYAN
-Take a Look Around by The 2 Bears

S1 EP2
-A Little Respect by Erasure
-Pale Green Ghosts by John Grant
-Bear Hug by The 2 Bears
-Paper Box by Gayle Skidmore
-Good Boy Bad by Jimmy & The Bull
-Tokyo Dream by Dot Allison & Matt Paul
-I Get Nervous by Lower Dens
-What Am I For? by Harvey Summers
-Montreal Is Burning by Altitude Music
-Just Because by Body Language
-Enters by Helado Negro
-Rice and Beans by Cazwell
-Defying Gravity (From 'Wicked') by Andrew Keenan-Bolger
    
S1 EP3
-Can We Really Party Today? by Jonathan Wilson
-Black Belt by John Grant
-Caipirinha by Zumba Fitness
-Swing Doors by Allan Gray
-Let's Get Hot by Breach
-We About to Get A by Blazed Out Music
-Coming After You by 5 Alarm
-Bring That Fire by Trevis T
-Say Goodbye by CPR
-Beats of the Heart (Instrumental) by Chris Lewis and Sally Hossack
-I Met An Astronaut by Ann Magnuson
-Someone Else by The Sweaters
-Spring by Bill Callahan
-Lucky I Got What I Want by Jungle
-Adalita (feat. Chela) by Goldroom
-After You're Gone by Tyson
-Parallel Lines by Junior Boys
-Wings by 5 Alarm Music

S1 EP4
-I Need Somebody to Love Tonight by Sylvester
-Impressions by KC Lights
-More by Latroit
-No One's Looking Out by Rare Times
-Hold Up (feat. Joe Goddard) by Osborne
-Keep On (Nathan G's Elektra Soul Mix) by DJ Fluid
-Dance a Little Closer by Holy Ghost!
-Slack Em Jack Em by Rocket Empire
-Western Starland by John Tejada
-Animals by Sara Lov
-Higher Ground (feat. Michael Marshall) [Maxxi Soundsystem Remix] by Shiny Objects
-My Definition (Betoko Remix) by Pazkal
-Start Me Up by DJ Roc
-Party In The Hague by DJ Roc
-Distractions (Sasse Remix) by Alessio Pagliaroli feat. Jinadu
-Wandering by Fran-Key & Sandrino
-The Stars Are For You by Life of Bianca
-Shoulda Known Better by Honey Mahogany
-Everybody (feat. Evelyn "Champagne" King)[Kid Who Italo Dub] by Miguel Migs

S1 EP5
-Oye Mi Amor by Mana
-Let's Get Married by Jared Apuzzo
-Someone Like You by APM Music
-Pb3 by Big Black Delta
-Donde Estan Los Asteroides by Odisea Burbujas
-Intro by Postiljonen
-Pensando En Ti by Cavendish Music
-Everyday Is Like Sunday by Morrissey

S1 EP6
-No Destruction by Foxygen
-Just U by Tinkets In Rubble
-Tiger by MyPet
-Bohemian Idol (feat. Toby Liang) by Lord Echo
-Zorzal by Chancha Via Circuito
-San Francisco by Foxygen
-Good for the City (feat. Sam Duckworth) by Kraak & Smaak
-Mr. Precious by Pressure Cooker
-Sad Sad Feet by Cate Le Bon
-The Closest by Kauf
-I'm To Blame by Boardwalk
-Playtime by Derek Edison Handy
-Mockingbird Dream by Patrick Cowley
-Jam by God Made Me Funky

S1 EP7
-Love Shack by The B-52's
-The Man I Love by Zebedy Cult
-Take 'Em Up by Shit Robot
-Hood Pass Intact by Dam-Funk
-Secret Paradise by O Som Do Jazz
-White Sails by O Som Do Jazz
-1-2-3 Let's Go by Focus Music
-Life Is A Party by Focus Music
-Finally Love by Source In Sync

S1 EP8
-Do It Again by Holy Ghost!
-Music In My Mind by Lindstrøm & Christabelle
-I Couldn't Say It to Your Face by Arthur Russell
-Golden Girls Theme by Cynthia Fee
-In Your Room by Devics
-Shady (feat. Springintgut) by Perera Elsewhere
-The Dream by ERAAS
-Exalted by Zone Clubbing Zone
-Te Amo by Source In Sync
-Fado Romantico by APM Music
-Laurindinha A by APM Music
-Fado Menor by APM Music
-Bons Tempos by APM Music
-Thank You For Being A Friend by Cynthia Fee
---