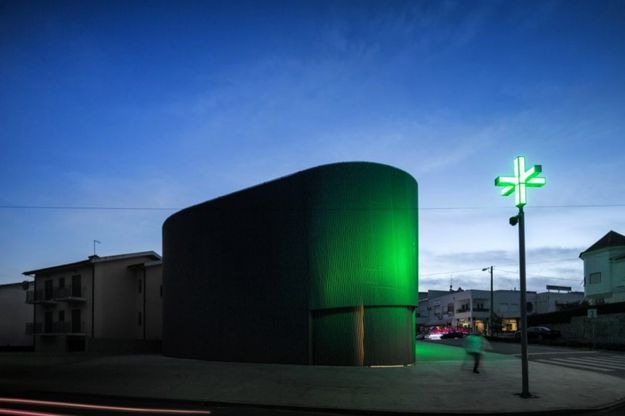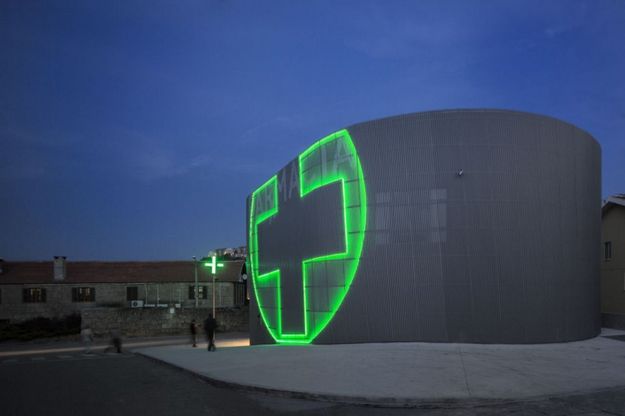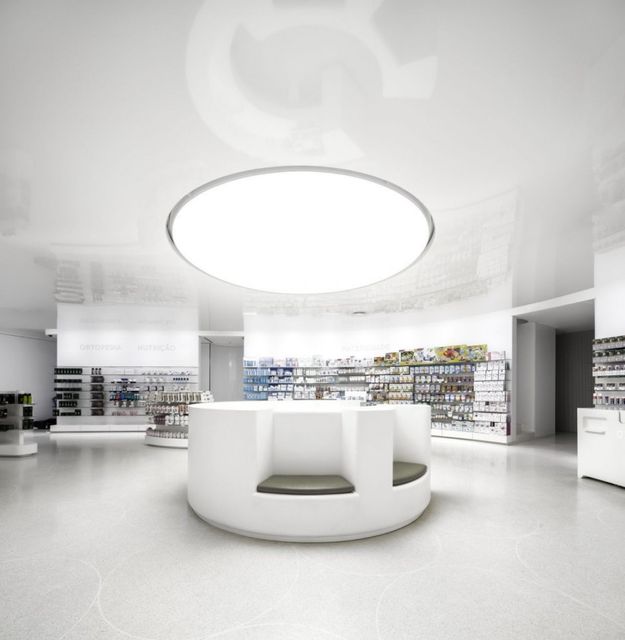 Architect José Carlos Cruz has designed the Lordelo Pharmacy in Vila Real, Portugal. Here the description of the project from the architect :
"The Pharmacy is located in Vila Real, in the centre north of Portugal and is part of a peripheral zone of the city where the environment does not have a consolidated and uniform image. In the absence of external references, it was chosen to create a building with an abstract and neutral character, reinforced by the absence of openings. With oval shape footprint, the two floors are fully aluminium coated corrugated and perforated. The only direct opening to the outside is the main entrance that gives access to the sales area. By changing the interior light and the symbol of pharmacy, the building gains dynamic, allowing the image variation from day to night. The store not only sells medicines but also has its own laboratory for compounding pharmacy."
Architecture : http://www.josecarloscruz.com
Photography: FG+SG
(PT)"A farmácia situa-se em Vila Real, no interior norte de Portugal e insere-se numa zona periférica da cidade onde a envolvente não tem uma imagem consolidada e uniforme. Na ausência de referências exteriores, optou-se por criar um edifício de carácter abstracto e neutro, reforçado pela ausência de aberturas.Com uma planta de forma oval, os dois pisos são totalmente revestidos a chapa ondulada e perfurada de alumínio, onde a única abertura franca é a própria entrada de acesso à zona de vendas. Através da alteração de luminusidade interior e do próprio símbolo de farmácia, o edifício ganha dinâmica permitindo variar a sua imagem do dia para noite. O estabelecimento não só vende medicamentos, como também tem o seu próprio laboratório de manipulação farmacêutica avançada."