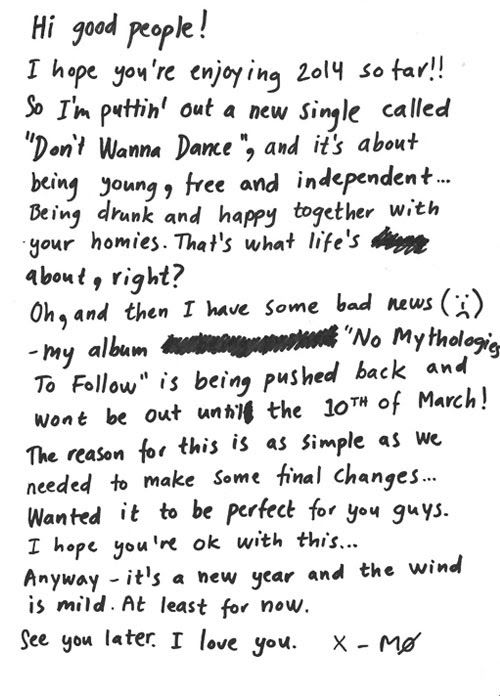 MØ (Karen Marie Ørsted) debut album 'No Mythologies To Follow'  release, scheduled for 24th February (our post here ) has been changed to March 10th, 2014. Now the artist brings us a Megamix with a preview of the album sounds and a little message concerning this change !  Hope you enjoy and stay tuned.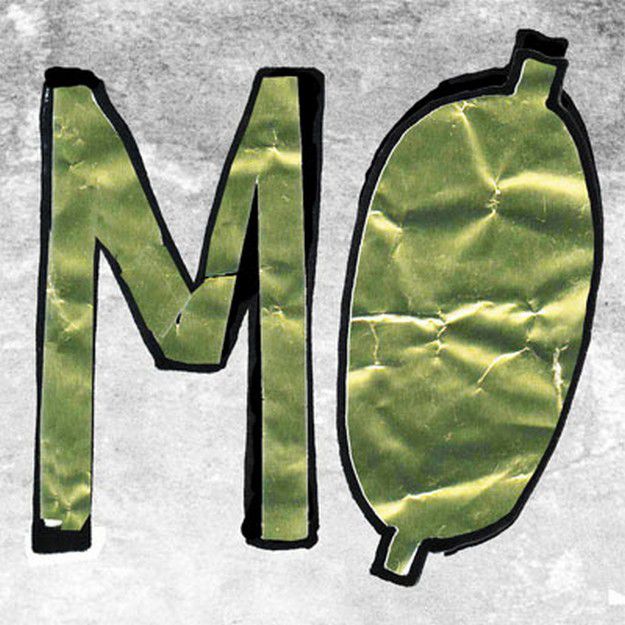 MØ« No Mythologies to Follow » album tracklist /

01 Fire Rides
02 Maiden
03 Never Wanna Know
04 Red in the Grey
05 Pilgrim
06 Don't Wanna Dance
07 Waste of Time
08 Dust Is Gone
09 XXX 88 [ft. Diplo]
10 Walk This Way
11 Slow Love
12 Glass
13 No Mythologies to Follow *
14 Dummy Head *
15 The Sea *
16 Gone and Found *
17 Fire Rides (Night Version) *
18 Dust Is Gone (Night Version) *
19 Slow Love (Night Version) *
20 The Sea (Night Version) *
* Deluxe only
+ www.momomoyouth.com + mo facebookpage
About MØ:
Danish singer Karen Marie Ørsted first made an impact on the music scene under the moniker MØ in 2013, when she lent her vocals to Swedish producer Avicii's song "Dear Boy," from his hit album True. Born in Odense, Ørsted has pursued music since she received a Spice Girls CD when she was ten years old. As she matured, her influences matured too, with the likes of Yeah Yeah Yeahs, Sonic Youth, and the Smashing Pumpkins inspiring her electro indie pop sound.