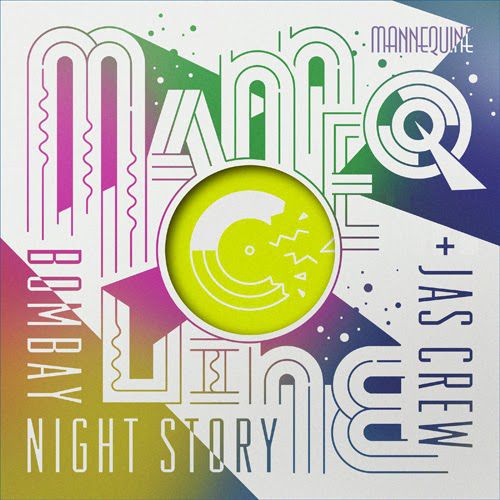 Let's have some sun with Mannequine & Jas Crew - Bombay Night Story EP for this xmas holidays.

01. Bombay Night Story (4'10)
02. Bombay Night Story (jerry Bouthier dub edit) (5'33)
03. Bombay Night Story (Shindu remix) (5'57)
04. Bombay Night Story (instrumental) (4'10)
05. Bombay Night Story (His Majesty Andre remix)
(Continental 013 records / Artwork by "Tu sais qui")
Video credits:

Production - Hillton /
Director - Kris Lüdi, Tobias Bonfanti /
Director of photography - Pierre Castillo Bernad /
Gqffer - Jan Wittrowski /
Best Boy - David Bertschinger Karg /
H & M - Ladina Baumann /
Editor - Tobias Bonfanti, Kris Lüdi /

+ www.soundcloud.com/mannequine
+ www.jascrew.com
"For its 13th release Jerry Bouthier's label Continental records is off to Zurich for an invigorating slice of tropical hip-pop, the perfect follow-up to JBAG's summery anthem 'Mogadisco'.
Introducing Mannequine, the duo comprising of gifted songwriter Claudio Salvia and versatile dj Ruben Cassiano also behind their Swiss hometown's best club night. After kicking off their collaboration with bootlegs and edits, the pair soon moved onto producing tentalizing tunes, high on tasteful melodies and rich arrangements, naturally fusing funk, house, nu-disco, indie, r'n'b, beats… in one inspired spell that's got a definite 2013 stamp to it.
Soon several remixes followed, including their impeccable dramadisco reinterpretation of Kill The Hero ft Maggie K de Monde 'Surrender' (the 3rd Continental release where they were running against fierce competition with remixes from the likes of Shazam, Play Paul/Tulip, Reflex, Lancelot…) and soon enough Mannequine got working on their debut release, a voluptuous invitation not short of vibey keys, bouncy beats and exotic fragrance.
Enter local rappers Jas Crew, three MC's who between them combine five nations united under one name. These Swiss, with only one thing on their mind: music, as a whole in all its various forms and facets, have let their magic operate over Mannequine's track and provided a fresh and infectious song. 'Bombay Night Story' was born, with a chorus catchier than chickenpox, this tale about a night out with loved ones offers a good piece of advice: it's alright giving it all but make sure not to go overboard.
Take your pick between the original mixes: the glorious full-vocal, the none the less attractive and elegantly epic instrumental and Jerry Bouthier's own dub edit which sits comfortably between the two.
Lastly Shindu – Continental's Belgian protégés - provide an astute, more introspective take that relies heavily on a deeper than deep bassline." http://continentalrecords.tumblr.com/