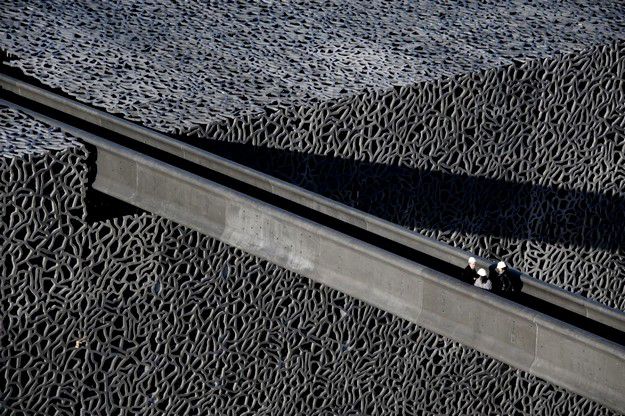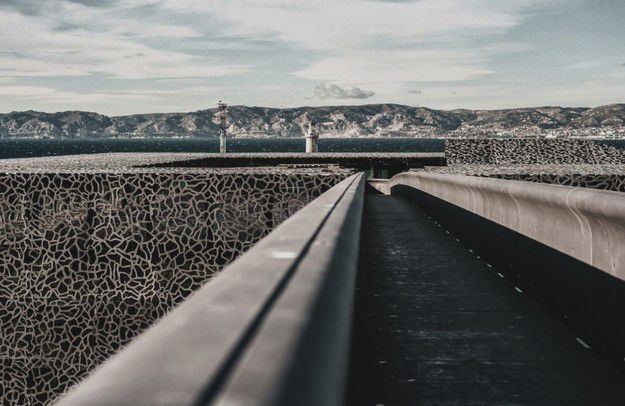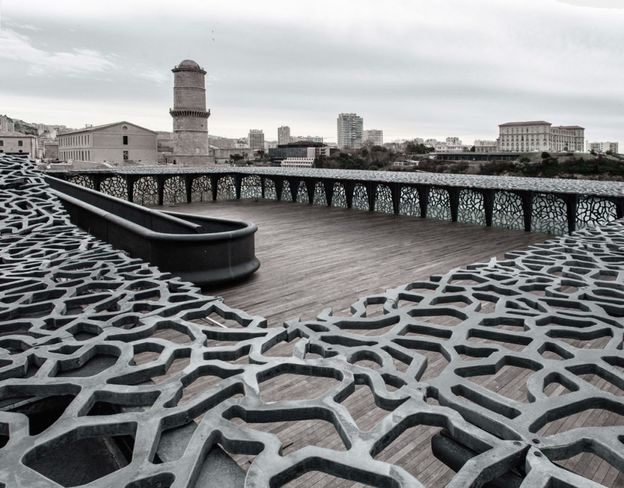 MUCEM Museum by Rudy Ricciotti Architect / Marseille – France

The architectural idea adopted was to make a modern structure building with a sustainable development favoring the use of BFUP (Fiber Concrete with high performance).  This fiber-concrete being the main structural element to : arboreal columns, floor beams, Fishnet front and roof, and the  junction between the museum and the Fort St. John via the beautiful concrete bridge. Also the facade ornamental concrete allowed a better control, moderating the light through the building.

Client : Ministère de la Culture et de la Communication, Direction générale des patrimoines via L'Opérateur du patrimoine et des projets immobiliers de la Culture, Oppic
Architect : Rudy Ricciotti, architecte mandataire
C+T Archtiecture / Roland Carta, architecte associé
Area (building « J4 ») : 15.510 m2 SHON
Global cost : 160 M€
Public openning : june 2013
http://www.rudyricciotti.com/ +  http://www.mucem.org/
"The MuCEM's location is therefore a location steeped in history and memories, at the heart of a prestigious heritage site - Cathédrale de la Major, Eglise Saint-Laurent, with views of the Palais du Pharo, and the Abbaye Saint-Victor, the sea and the islands of Friuli - overlooking "the Suez and beyond". (...) Through its strategic location at the heart of Marseille, the MuCEM is a major development, not only for the Mediterranean, but also for the city of Marseille.
The transformation of the waterfront undertaken by the public planning body EuroMéditerranée, in close collaboration with local authorities and the European Union, has two objectives: to convert this area into a new business hub and to revitalise the city centre and port, while creating connections between them. A new neighbourhood is being created between the seafront and the heart of the city. This transformation has accelerated since 2008 when Marseille was appointed as the European Capital of Culture 2013. EuroMéditerranée encompasses most of the new flagship cultural facilities in its geographical area: the MuCEM, the Villa Méditerranée, the Silo and its theatre, the Regional Contemporary Art Fund, Euromed Center and its multiplex cinema, plus the conservation of the Regards de Provence Museum.
Major projects designed by internationally renowned architects (Massimiliano Fuksas, Euromed Center / Jean Nouvel, Les quais d'Arenc / Zaha Hadid, tour CMA CGM / Stefano Boeri, Villa Méditerranée / Rudy Ricciotti, MuCEM / Kengo Kuma, Frac / Jacques Ferrier, Euromed station) will provide the city with a new central focus and, under the watchful eye of Notre-Dame de la Garde, are giving fresh impetus to Marseille and its surrounding region." © MuCEM.org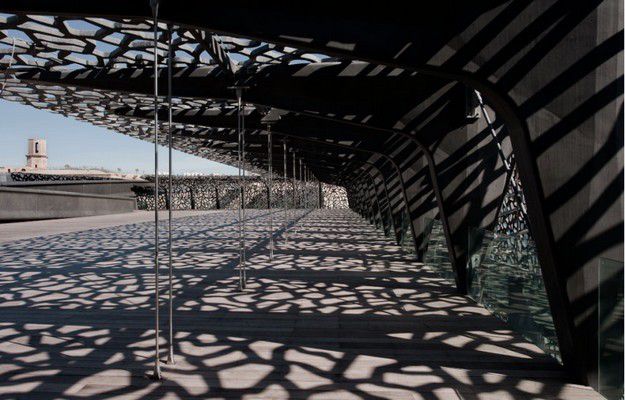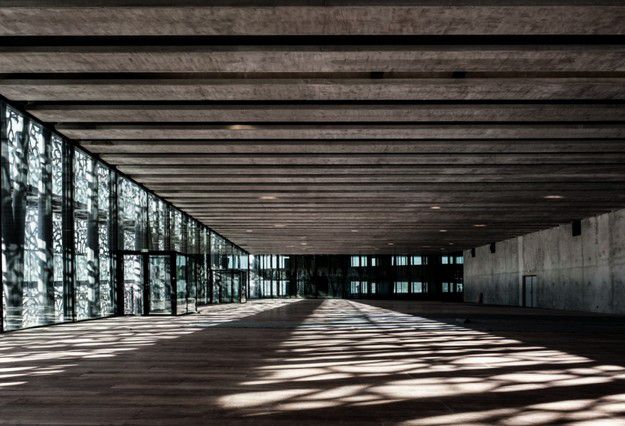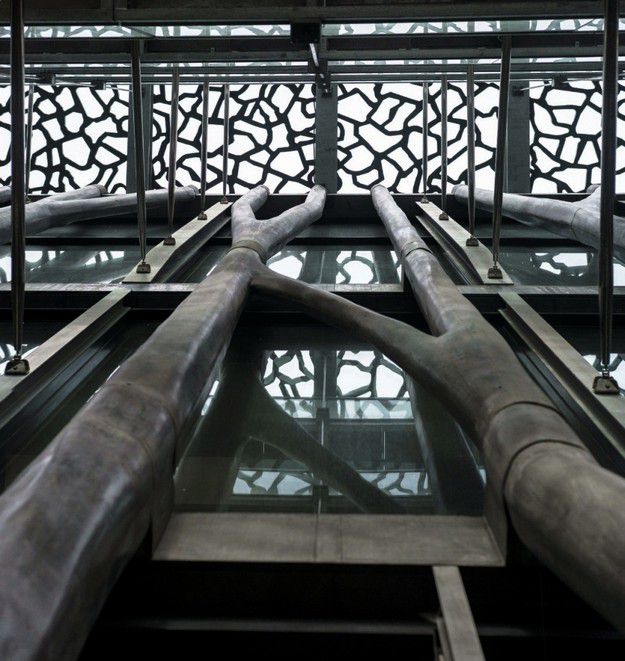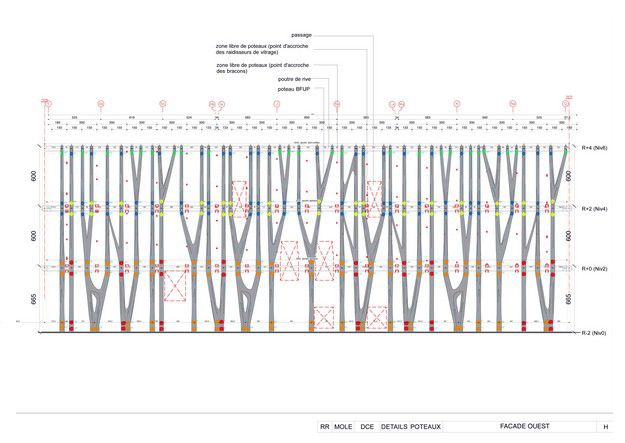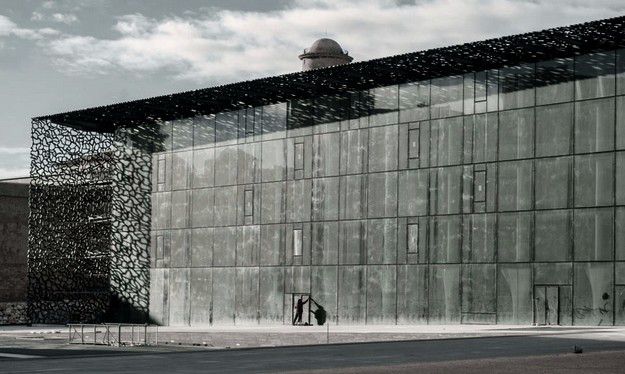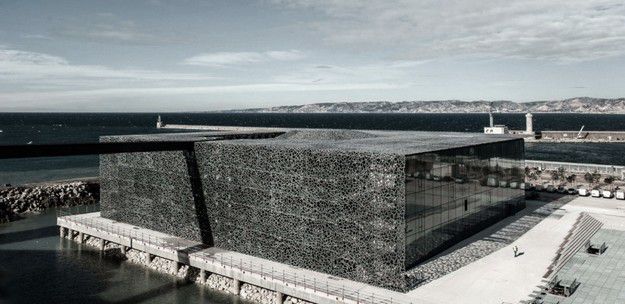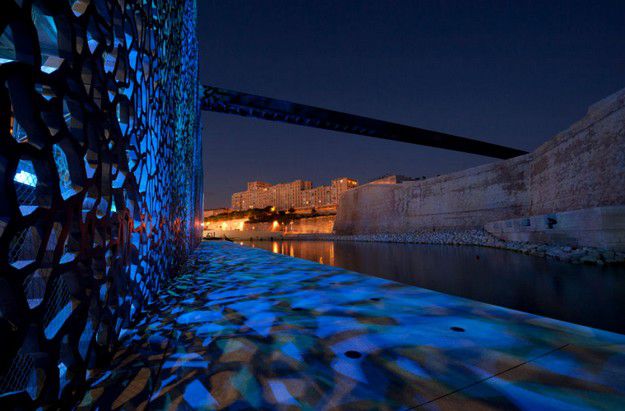 You can also discover another project of Rudy Ricciotti Architecte that we posted on 2011 : "Centre Chorégraphique National Aix en Provence –  France - 1999"