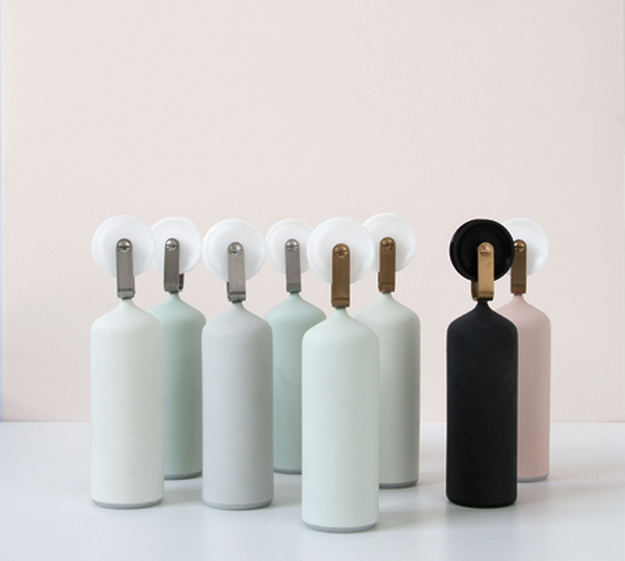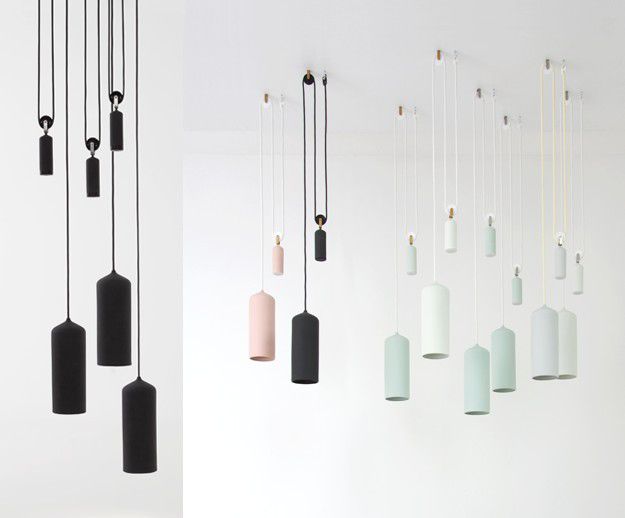 PORCELAIN LAMP by studio WM
Inspired by the shipyards of Rotterdam, this lamp is adjustable in height with a pulley system. While the use of black porcelain gives this old mechanism a sturdy new look, the pastels make the material look soft and fresh. The optional counterweight of each lamp is custom made to ensure a perfect balance in weight.

Inspiré des chantiers navals de Rotterdam, cette lampe est réglable en hauteur par un système de poulie. Bien que l'utilisation de la porcelaine noire donne à ce mécanisme un nouveau look robuste, les couleurs pastels amenent une impression de fraicheur et douceur. Le contrepoids en option de chaque lampe est fait sur mesure pour assurer un parfait équilibre de poids.
Materials: porcelain, stainless steel, POM, electrical cord
Dimensions (cm): H 27, ∅ 10
Colours: Anthracite/Light grey/ Pink/ Light green/Mint