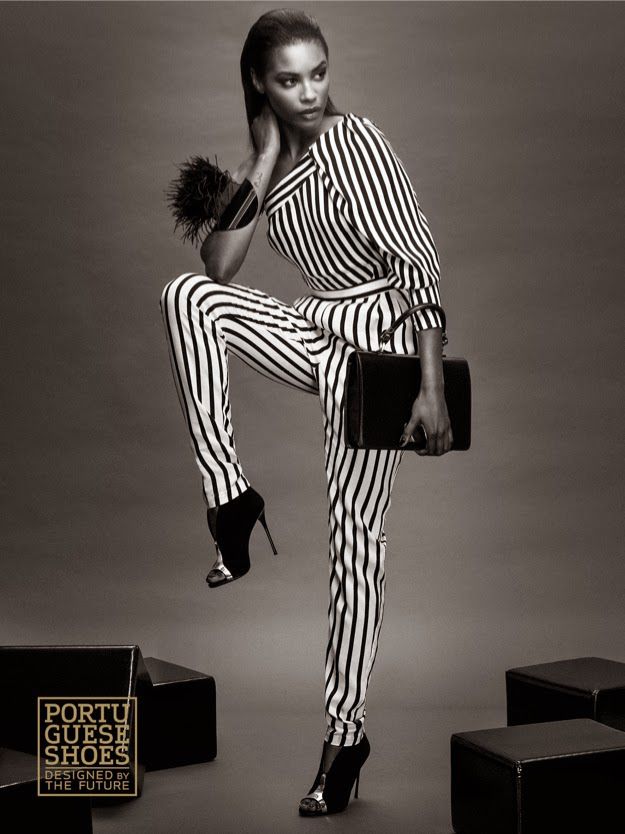 ---
The Portuguese footwear industry exports more than 95% of its production to the most demanding international markets. In order to allow the sector to continue to take firm steps in a competitive international environment, the APICCAPS, a national business association, with the support of the Compete Programme, has taken various measures to promote Portuguese footwear. A campaign symbol for Portuguese shoes was developed using the slogan Portuguese Shoes: Designed by the Future. The image promotes a mark of quality and seeks to establish Portuguese Shoes as a sophisticated innovation. As a result of this strategy, footwear exports have grown more than 20% in the past  years. Portuguese shoes & Apiccaps association were honored in 2013 with the European entreprise promotion award prize for this great work. Today it's time to discover the visuals & the promotional video (here below) for The portuguese Shoes 2015 campaign. A campaign that promotes the shoes & national fashion industry with the collaboration they did with portuguese designers.  
Portuguese shoes 2015 campaign :
Models: Sharam Diniz (L'Agence) & Tiago Lobo (We Are Models)
Photography: Frederico Martins & Pedro Sá (assistant)
Creative direction & Styling: Fernando Bastos Pereira & Nelson Lima (assistant)
Production: Paulo Gonçalves & Helena Silva (Snowberry) & Cláudia Pinto (assistant)
Hair stylist: Rui Rocha
Make Up : Patrícia Lima & Helena Almeida (assistant)
Clothes: Collaboration with the portuguese fashion designers: Alves/Gonçalves, Diogo Miranda, Hugo Costa, Nuno Baltazar, Nuno Gama & Valentim Quaresma.
---