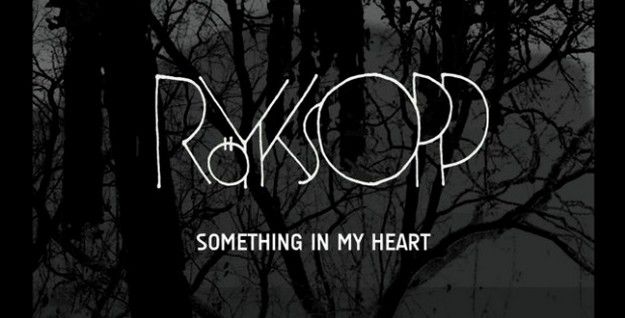 Just beautiful ! Royksopp new sound "something in my heart" featuring Jamie Irrepressible. 'Running To The Sea' and 'Something In My Heart' are in essence both expressions of compulsion and its strong, often uncontrollable, persisting pull. Dependence is a returning theme in Royksopp music. 'Running To The Sea' features stunning vocals by the platinum-selling Norwegian artist Susanne Sundfør, and this epic, sweeping track glistens with moving beauty. "Runing to the sea" is their first new single since 2011, which is now set for worldwide release following its no.1 chart success in their native Norway. The equally elegant singing on b-side 'Something In My Heart' - a melancholy, synth hybrid - is provided by Jamie of cult orchestral pop ensemble The Irrepressibles. Running To The Sea / Something In My Heart is available to buy on iTunes 18 Nov in the UK, 25 Nov elsewhere.
Röyksopp is a two-headed norwegian monster, dealing within the realm of contemporary electronic music, and we love them !
//Tout simplement magnifique, le nouveau morceau des Royksopp " something in my heart " avec Jamie irrépressible . Découvrez aussi le titre "Running To The Sea" (avec la voie époustouflante de l'artiste norvégienne Susanne Sundfør) et qui est leur premier single depuis 2011. ce titre sortira dans le monde entier suite à son succès, les Royksopp étant  n°1 dans les charts dans leur Norvège natale . Tout autant d'élégance sur ​​« Something In My Heart " une mélancolie hybride sublimée par Jamie des "Irrepressibles". Les deux morceaux, "Running To The Sea" et  "Something In My Heart" sont disponible sur iTunes le 18 novembre au Royaume-Uni et le 25 Nov partout ailleurs. La dépendance est un thème récurrant dans la musique des Royksopp. Röyksopp est un monstre norvégien à deux têtes, évoluant dans le domaine de la musique électronique contemporaine. Nous les aimons beaucoup, et cela depuis leur débuts ! Voici donc à ce sujet quelques rappels les concernant sur notre blog qui est devenu ArcStreet en 2012 : juin 2005 (The understanding album), juillet 2006(Night out, Live EP), juin 2009(Junior album).
'Running To The Sea' -  Here the LNTG remix.