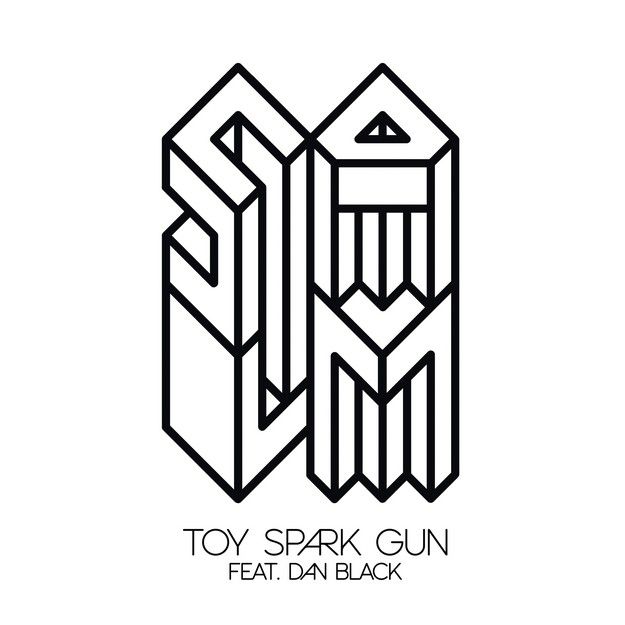 Parisian electronic stars, SALM are back with their new single, 'Toy Spark Gun', from their forthcoming album due in 2014. This new single 'Toy Spark Gun' featuring Dan Black is out now, and the EP includes remixes by Teen Daze, The Japanese Popstars, Leo Kalyan and Botnek.Thomas Roussel and Yannick Grandjean form the duo SALM = SomethingALaMode, they are classically trained musicians interested in culture club / electro & co... Both Music College graduates, they adopt an academic approach to party music, infusing both their passion for Stravinski as well as Daft Punk. Find the original track here below and the remixes via their soundcloud page.
SALM was born in October 2006, Thomas, violinist, known for his collaborations in contemporary art and Yannick, cellist, first prize in the conservatory, gathered around this bold project. SALM's debut album featured  the A.D and fashion designer of Chanel's house, Karl Lagerfeld  for the first album single named « Rondo Parisiano » (see our article about & the video)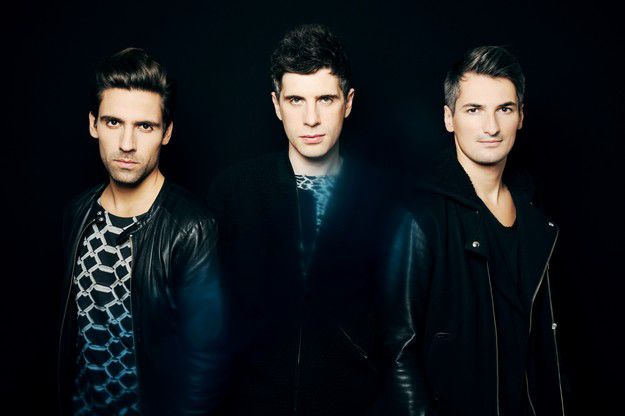 ® Matthieu Dortomb
+ About the band / bio
« It will only have taken a twenty minutes' parade for SomethingALaMode to strike a decisive blow. Beware, not any kind of. Chanel, if you please. And in its wake Karl Lagerfeld, featuring in the group's first single. Their first album was released in 2009, mixed by Arnaud Rebotini, a demiurge of electronic music if ever there was one. The find of the two graduates from the Music College was to enrich in their own original way the harmonies of electro. Even, to have synthesizers wildly mate with the strings. For Thomas and Yannick claim responsibility and are proud of their passion for Stravinski as well as for Daft Punk. Refusing labels which they intend to send packing; their universe spreads from light baroque to the darker and more muted sound of a Dies Irae, the last piece of their first opus. Half shadow, half light, it's an unusual mix that SomethingALaMode created, combining the wealth of classical music, sophisticated and endowed with well-arranged notes and a refined architecture with the beats and groove of electro. 
Their public was enthusiastic. As a first part in The Bloody Beetroots or Gonzales's concerts, or else playing solo, they appeared about a hundred times in 2011, collaborated with Jeff Mills, sold 15,000 copies of their first album and have bonded with an ever increasing audience. From the Koko in London, to the Cigale in Paris, to the Mainsquare Festival, to the Krysha Mira in Moscow, their live performances and DJ sets are all the craze while the two boys also spread the good word when they take up residence, each term, in the Social Club, the Parisian temple of electro music. They introduced their friends to French audiences – Madeon, Icona Pop, Zedd ; Jaymo and Andy George from England, and many more. As regards fashion, they are still  the ones to be consulted for their eclectic taste mixed with surgical precision of style and they did it again with a number of fashion shows, among which Issey Miyake's, Thierry Mugler's and Chanel's again.
Then the group went back to composition, dropping ready-to-wear for tailor-made: SomethingALaMode became SALM, a way to hone in on the essential. Fortified by their experience of Live shows, the boys gave birth to their second baby, Endless Stairs, and the album is definitely electro, imbibed with the sweat of the stage, where real hits are to be found – like Architecture, inspired by Vangelis, both martial and hypnotic, a piece brilliantly deploying its strings under the heavy fire of analogic synthesizers or Prophet 21, obviously a stage track in which SALM achieves a magnificent drop on an almost Wagnerian orchestral background. But the group is not only a war machine ready to embark on a new campaign. On the surface of Toy Spark Gun, featuring Dan Black, floats a delicate, lyrical pop, as on Somebody's Gonna Love Me, with its sunny chorus interpreted by Lola. Another successful featuring: that of DWNTWN, the LA indie pop group which seems destined to be one of the hits of the album. The introduction of Endless Stairs quickly turns into an ample, lavish composition, proving that SALM's sound is this, and only this – harmonies, melodies, and sophisticated textures purposefully composed and arranged by the two musicians, Yannick and Thomas. With this record completed, the two boys are now preparing a live performance that will make them honor their bet and show those who don't know yet what they already are for their public: a unique and now unavoidable group in the French musical landscape. »
Some other SALM great tracks: