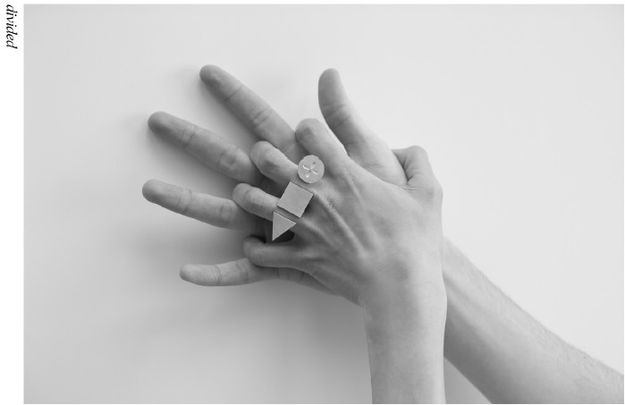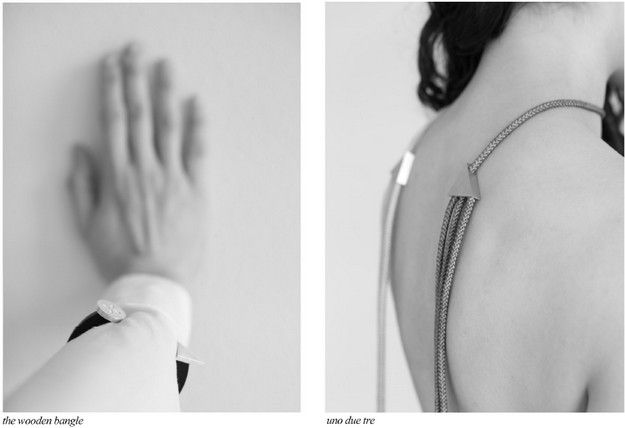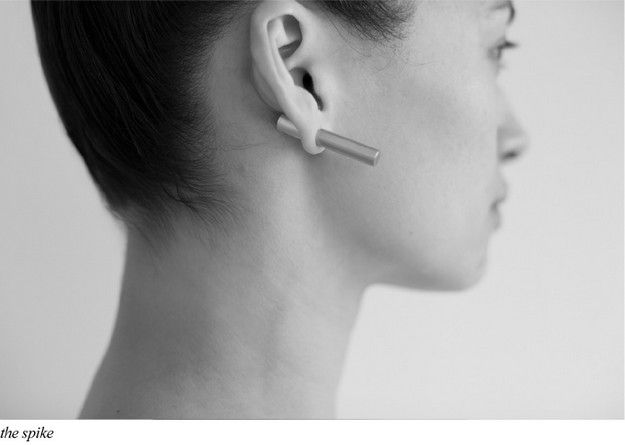 We presented you Alessandra's work for the first time in October 2012 (link) now it's time to discover the evolution of this beautiful young brand from Italy. Here the designer words about the new collection called "significant other" line.
"significant other" is a work investigating the concept of union, its diverse elements and their interactions. After the loss of my father, for the past three years, i watched my mother putting her life back together.
This process raised a different awareness about relationships and many questions about inter-dependency. Fractions, halves, doubles and specularity are key elements explored for the design of the line. the need of reassessing our previously released work inspired the decision of stripping our signature shapes down to their essence, recontextualizing them in a new dynamic.
All previously used materials sterling silver, bronze and nylon are utilized and combined in a new ways. wood plays as an alter ego to the cold nature of metal, bringing a more organic tactile experience.
A tree, two hands and a seeded cross are the elements chosen for the graphic language of the line, protection, the initiation to a new life and a juncture to many possible ways are among the symbolic meanings bahind these engravings.
"Significant other" explores deeper recurrent themes of the autoctona aesthetic, presenting a renewed blend of minimalism, ethnical references and mysticism. "
Thanks to, Alessandra Martina Murgia / Creative Director of Autoctona