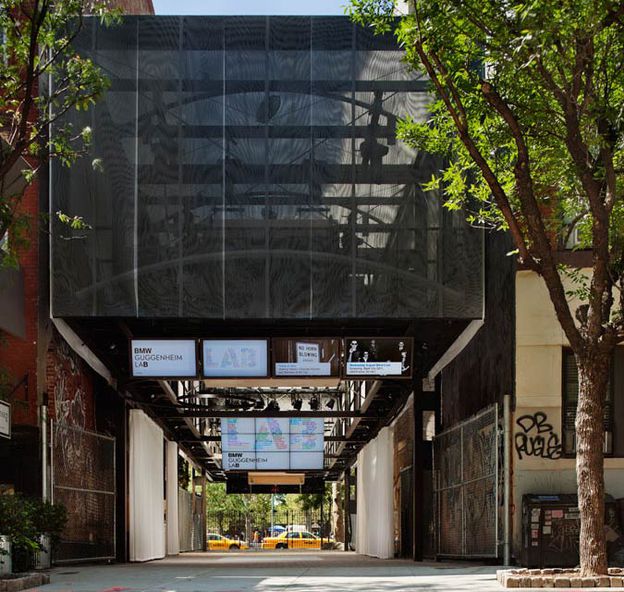 NYC Lab
Le BMW Guggenheim Lab est un laboratoire mobile se déplaçant dans neuf grandes villes du monde pendant six ans. Des équipes interdisciplinaires de talents émergents se rencontrent dans les domaines de l'urbanisme, l'architecture, l'art, le design, la science, la technologie, l'éducation, et la durabilité. Le laboratoire aborde les questions de la vie urbaine contemporaine à travers des programmes et des discours publics. Son but est l'exploration de nouvelles idées, l'expérimentation et, finalement, la création de solutions avant-gardistes pour la vie en ville.
http://www.bmwguggenheimlab.org
Design Architect 
Atelier Bow-Wow, Tokyo, Japan
Principals: Yoshiharu Tsukamoto and Momoyo Kaijima
Project Team: Mirai Morita and Masatoshi Hirai
Superstructure and Installation
NUSSLI Group, Switzerland/USA
Structural Engineer: Arup, Tokyo, Japan
New York Design, Engineering, and Construction
Architect of Record: Fiedler Marciano Architecture, New York, USA
Structural and Civil Engineer: Arup, New York, USA
Site Preparation Construction Management: Sciame Construction Co., New York, USA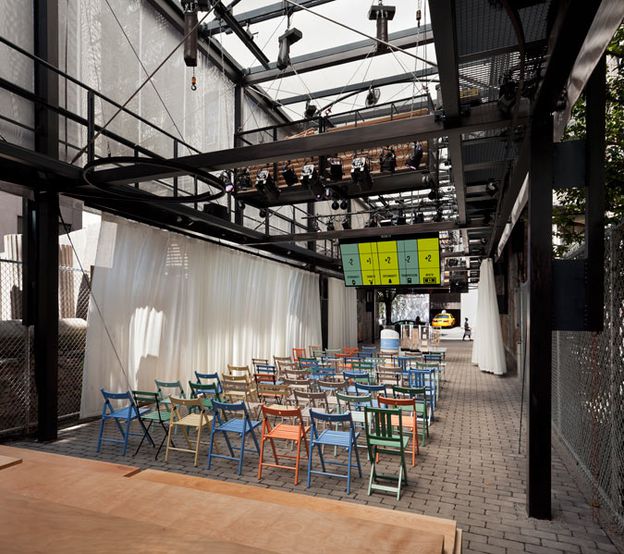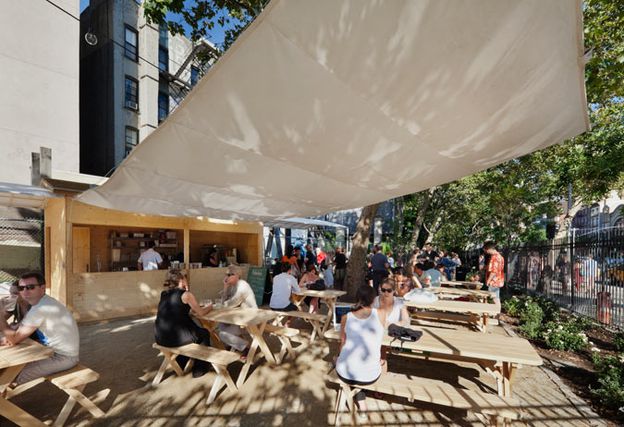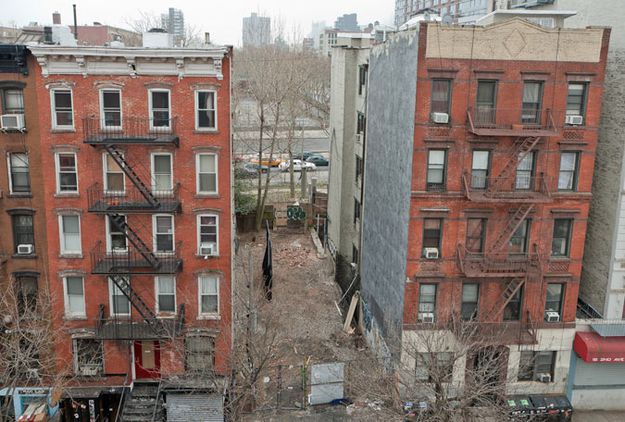 original location.