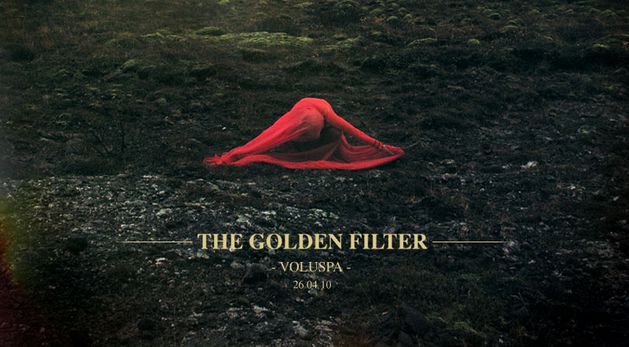 http://www.thegoldenfilter.com/
http://www.myspace.com/thegoldenfilter
THE GOLDEN FILTER
est un duo electro - pop - disco établit  à New York, composé de Penelope Trappes et  Stephen Hindman.  Leur premier album VOLUSPA sortira le 26 avril prochain sous le label anglosaxon Leo Silverman - "Brille Records". Ce nom de l'album "Voluspa" vient d'un poème nordique sur la création du monde et sa fin proche. 
Ce duo a sorti en 2009 deux magnifiques titres  "Solid Gold" et "Thunderbird" et cette année "Hide me" actuellement en écoute et téléchargeable sur leur site internet.
Ils n'en sont pas à leur coup d'essai, puisqu'ils ont déjà collaboré sur les remix : we are the people ( Empire of the sun)+ New in town ( Little Boots) + Lay it Down ( Peter Bjorn and jhon ) + Far Away ( Cut Copy), ce qui nous donne déjà un avant goût savoureux de l'univers musical dans lequel ils évoluent. Ils ont par ailleurs participé à la tournée américaine du groupe THE PRESETS.
A suivre évidemment !  Et en attendant jetez un petit coup d'oeil sur leurs anciennes vidéos.
The Golden Filter - "Solid Gold"
The Golden Filter - "Thunderbird"