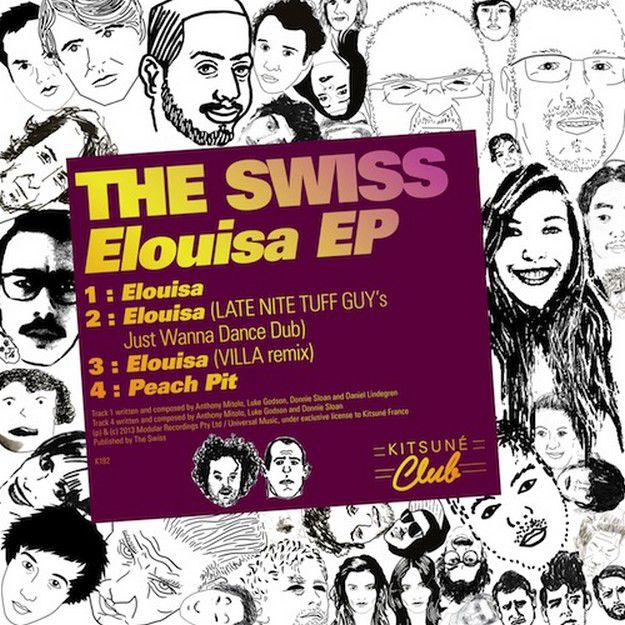 "The peaching Australian duo "The Swiss" is back with an announced success: their new disco funk EP "Elouisa"!
Out NOW on Kitsuné label !
The Swiss are what disco should be. Insistent drums, tractor beam bass and melodies that got here on a rainbow - all in sync with the biorhythms of ecstasy and heartbreak.
After 3 smashing singles including the hit single "Bubble Bath", The Swiss now deliver for Kitsuné a real disco/dance EP with catchy riffs and heady keyboards tunes, the band's trademark. On "Elouisa", The Swiss' neat vocal line reminds us of the old fashion disco codes. "Peach Pit" on the other hand shows funky guitar riffs and efficient basses lines for a title as striking as relevant.
The EP also contains two exclusive remixes of "Elouisa": one from the very dynamic Late Nite Tuff Guy and one from the Belgium duo Villa who offer us an incredibly catchy remix which sounds that could be what an encounter between Scissor Sisters and Mika! "  THE SWISS soundcloud page 
here the link to listen all the track https://soundcloud.com/theswiss/elouisaep