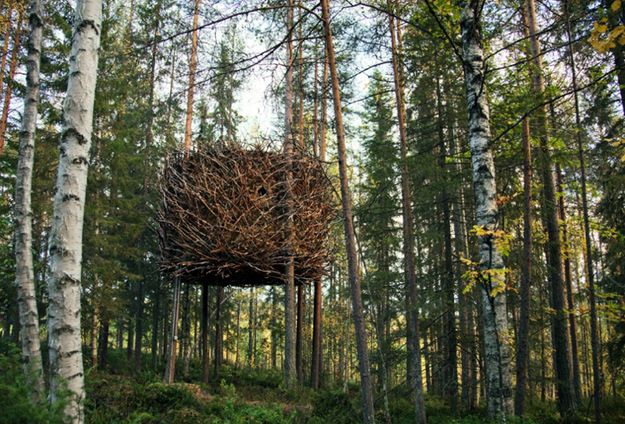 The tree Hotel - "Birds nest"
BY: INREDNINGSGRUPPEN - Bertil Harström
"Why not create a comfortable, well designed hotel which allows visitors to live in harmony with nature amongst the trees?"
This concept is based upon the contrast between exterior and interior. From the outside it appears as a big nest, only the scale separating it from other nests in the vicinity. Discreet windows are almost hidden by the network of branches.
Inside it's a high standard room with modern design. A coachwork panel decorates the inner wall.
There is space and beds for a family with two children. The bedroom is a separate room with sliding doors. You access the nest by a retractable staircase. More information on : http://www.treehotel.se/en/start