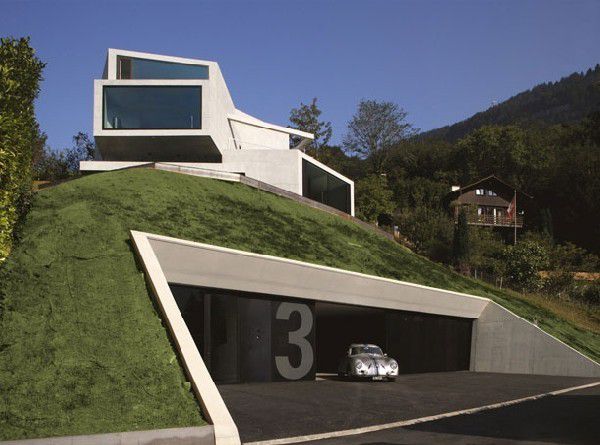 Villa AM SEE by UNGERTREINA
Implantée dans les alpes suisses, cette villa a été imaginé par l'atelier d'architecture UNGERTREINA. Trois volumes en béton empilés les uns sur les autres, le tout assis sur un garage souterrain donnant accès à la rue.
Located in the Swiss Alps, this house was designed by the architectural studio UNGERTREINA. Three concrete volumes  stacked on each other and  sitting on an underground garage giving access to the main street.