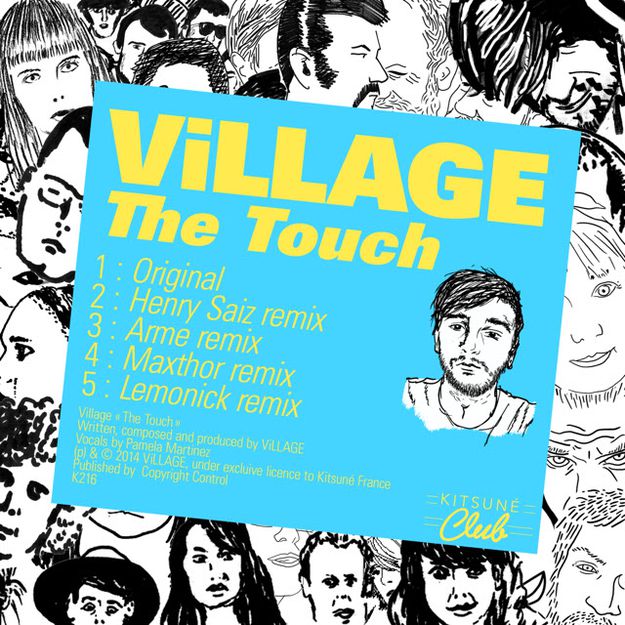 ---
New Kitsuné signing, ViLLAGE, is giving away a free remix he did of his own track called 'The Touch VIP Remix'.
This debut EP is now available on Kitsuné ! Here below the complete tracklist. Hope you enjoy and stay tuned for more very soon.
+ via www.maisonkitsune.fr
Village_The Touch EP via Kitsuné France.

01 The Touch (Original)

02 The Touch (Henry Saiz remix)
03 The Touch (Arme remix)
04 The Touch (Maxthor remix)
05 The Touch (Lemonick remix)
(written, composed and produced by village, vocals by Pamela Martinez)

---