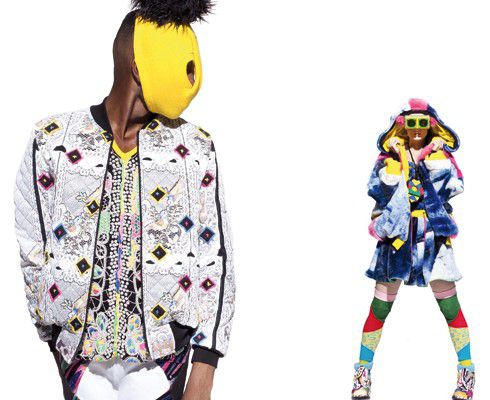 Who's Next Autumn/Winter edition, will take place from Saturday 25th to Tuesday 28th January, 2014 in Paris - Porte de Versailles. Who's Next will present Autumn/Winter 2014-2015 clothing and accessory collections around the theme of: "Toys"!
Whos's Next joins forces with the international platform dedicated to young design Not Just a Label to support a pool of designers over two years in their development. 20 selected profiles from the Not Just a Label site will be presented for the first time at the trade show next January. A team of 5 professionals from the industry will support the program for 4 consecutive seasons. From management, image and positioning consulting to business strategy, the winners will receive mentoring to give them the best chance in the competitive world of fashion. Find the selection in the FAME and PREMIÈRE CLASSE areas.
Who's Next, Not Just a Label (NJAL) and their partners Koka consulting, Fidancia, and  Lambert & Associates, announced the winners of "The Future of Fashion". The 20 selected designers (10 accessory designers and 10 ready-to-wear designers) will now enter a 2-year coaching program. They are :
Fashion design // -Dora Abodi – Hungary / Hanger – UK / Inbal Gvili – Israel / Ioana Ciolacu – UK / Kelly Love – UK / Marius Janusauskas – Belgium / Howl – Maria Gluck – Germany / Paskal – Ukraine / Tom Van Der Borght  – Belgium / Accessories //  Charkviani – UK (shoes) / De Siena shoes – Italy / Dinu Bodiciu – UK (hats) / Gretchen – Germany / Lamat – Serbia (bags) /  Michal Taharlev – Israel (Jewellery) / Michelle Dianne L. Dulce – Philippines (hats) / Pasionae – USA + Italy + Germany (Jewellery) / Salomé Charly  – France (Jewellery) / Vaska – spain (bags) /
+ picture: Tom Van Der Borght collection " beaucoupdetout for Les petits rien / Spullenhulp "